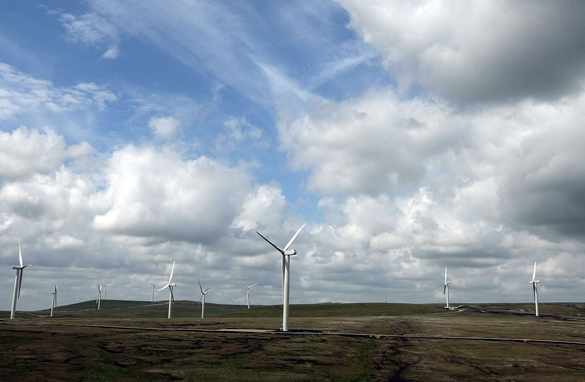 Obama and McCain outline energy plans to voters troubled by rising gas prices. (PHOTO CREDIT: GETTY IMAGES)
FROM CNN's Jack Cafferty:
With $4-a-gallon gasoline on the minds of many voters, Barack Obama and John McCain are tripping over each another to address energy issues.
It's something that touches almost every American, since higher gas prices inflate the cost of food, transportation, you name it. And, our dependence on foreign oil raises national security concerns. So what is the next president going to do about it? Both candidates have been laying out their plans and criticizing the other's proposals while they're at it.
The air is thick with lofty goals and promises. McCain: reduce carbon emissions 60 percent below 1990 levels by 2050 and spend $2 billion a year for 15 years for clean coal technology. McCain opposes a windfall profits tax on oil companies. And, in a change of positions, now favors offshore drilling. He wants to build new nuclear reactors and has proposed a $300 million award for a battery to advance hybrid and electric car technology.
Obama: get us off Middle East and Venezuelan oil within 10 years. Invest $150 billion dollars over 10 years – with billions more from the private sector – to build a new energy economy that would create 5 million jobs. Obama is calling on Americans to cut back on their use of electricity. Obama too now says he supports offshore drilling as part of a larger energy strategy, and would require 10% of our energy to come from renewable sources by the end of his first term.
Here's my question to you: How much faith do you have in Barack Obama or John McCain to solve our energy problems?
Interested to know which ones made it on air?