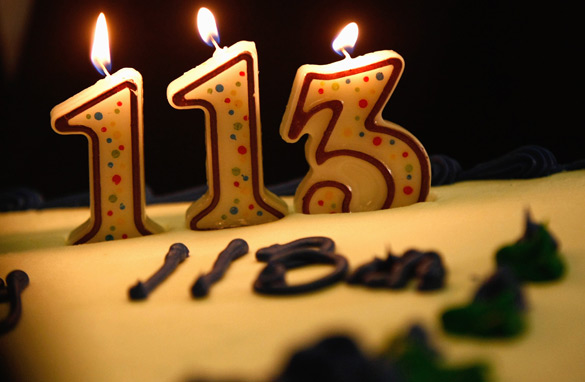 (PHOTO CREDIT: GETTY IMAGES)
FROM CNN's Jack Cafferty:
Imagine taking a pill that could help you live to be 100 years old.
Scientists expect such a drug to be ready for testing within three years; and they claim the pill could revolutionize aging.
Here's the deal: Researchers have identified three so-called Supergenes that allow those who have them to live to 100 years.
Two of these genes produce what is referred to as good cholesterol, which reduces the risk of heart disease and strokes. The third gene protects against diabetes.
People born with these three genes are 20 times more likely to reach 100 years old - even if they're overweight, heavy smokers, have a bad diet or don't exercise. In other words - they can maintain these unhealthy habits and still live longer. Those with these three genes in their DNA are also 80 percent less likely to develop Alzheimer's disease.
Now that scientists have identified these Supergenes, they're trying to develop a pill that will duplicate those genes so anyone can live that long.
Experts say this will eventually mean longer and healthier lives for millions of people.
However, the social implications of something like this are immense. We are already overpopulating the planet. And just think about the costs of Social Security, Medicare, etc. if more and more people start making it to 100.
Here's my question to you: Would you choose to live to be 100?
Interested to know which ones made it on air?