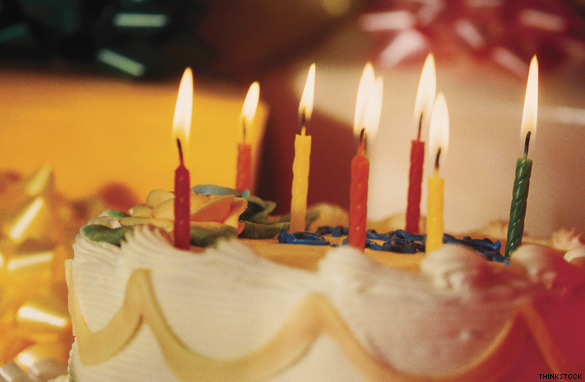 (PHOTO CREDIT: THINKSTOCK)
FROM CNN's Jack Cafferty:
To paraphrase Benjamin Franklin, the only certain things in life are death and taxes. Of course, one has always been a little easier to calculate than the other… until now perhaps.
A Spanish company has developed a blood test that it claims can give you a pretty good idea of how long you'll live.
The test, called Life Length, can allegedly convert your life expectancy to numbers, and will reportedly be available in Britain later this year according to the UK paper The Independent.
The simple blood test measures something on your chromosomes called telomeres which scientists say can help determine your biological age rather than chronological age. The shorter the telomeres are, the closer you are to death.
Researchers say the test can provide valuable information including a person's risk of illnesses such as heart disease, Alzheimer's and cancer.
Some scientists and medical ethicists have raised concerns that people who take the test will take on a fatalistic attitude and stray from healthy practices like eating right, exercising and quitting smoking. Critics also worry the information could be used by insurance companies as well as companies that could make and market fake anti-aging drugs and treatments.
But you can bet people will line up for the Life Length test as soon as it comes out. It will be sold over-the-counter in Britain for the equivalent of $700 U.S. dollars
Here's my question to you: Would you want to know how long you will live?
Interested to know which ones made it on air?