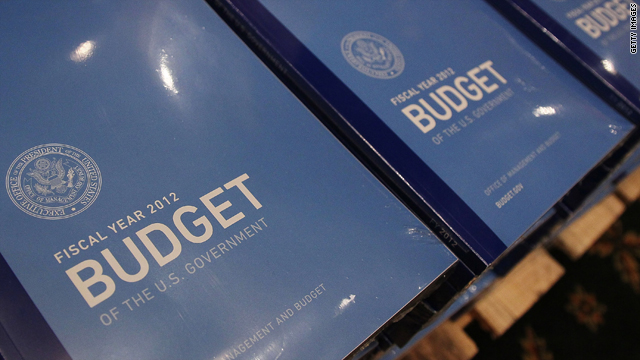 (PHOTO CREDIT: GETTY IMAGES)
FROM CNN's Jack Cafferty:
Americans are paying the smallest share of their income in taxes since 1958 - about 23.6% - according to new analysis from USA Today.
During the 70's, 80's and 90's, Americans spent about 27% of their income on taxes. If we were paying that rate now, $500 billion in additional taxes would be collected each year. Yes, $500 billion. That's about one-third of this year's federal deficit.
Now, conservative groups are quick to point out that this fall in tax revenue is due to a weak economy and not just lower tax rates or tax breaks. Deficit reduction advocates disagree. Either way, you gotta wonder what this country could do with an extra $500 billion dollars right about now.
This report comes as President Obama plans to meet with Democrats and Republicans separately over the next few weeks to talk about reducing the deficit. Senate Democrats will go to the White House on Wednesday, followed by Senate Republicans Thursday. House Democrats and Republicans will come in the "next few weeks."
Back in December, a deficit reduction committee created by the president recommended cutting spending and eliminating tax breaks to trim nearly $4 trillion from the deficit over the next decade. So far those recommendations have been largely ignored. President Obama came out with his own plan last month that calls for $2 in spending cuts for every $1 in tax increases.
Republican Congressman Paul Ryan has his own 10-year, $4.4 trillion plan that calls for spending cuts and the overhaul of Medicare but doesn't mention raising taxes. We're still waiting for a third deficit reduction plan from the so-called Gang of Six a bi-partisan group of six senators - we're still not sure what that will look like.
Here's my question to you: Should raising taxes be more of a priority than cutting spending?
Interested to know which ones made it on air?