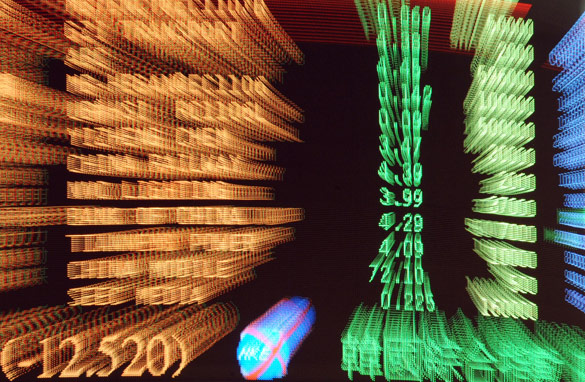 (PHOTO CREDIT: MIKE CLARKE/AFP/GETTY IMAGES)
FROM CNN's Jack Cafferty:
The year 2016… Mark your calendars.
It's the year the International Monetary Fund projects China's economy will overtake the U.S. economy. Or as Brett Arends, a columnist for MarketWatch writes, "The moment when the 'Age of America' will end." He says if the IMF is right, whoever wins the presidency in 2012 will be the last U.S. president to preside over the world's largest economy.
Kind of sad... and kind of scary.
Other forecasters have set the date the U.S. falls to second place a decade later. The IMF projections are based on something called "purchasing power parities," what people in both countries earn and spend domestically. Either way, China will pass us by in a matter of years.
It's just another kick in the stomach to this country's already-battered economy. The job market is still beaten down, the housing market remains horrible, and the federal government still can't agree on how to rein in spending or what to do about a debt ceiling that expires in weeks. Last week, Standard & Poor's announced that it was downgrading the U.S. debt outlook from stable to negative over concerns that the White House and Congress will not be able to agree on a deficit reduction plan for 2012.
Congress is still on Spring Break - perfect.
The Obama administration downplayed the S&P announcement, saying it was political and should not be taken too seriously. They're wrong. The markets took it seriously though. The stock market suffered its biggest one day loss since the threat of a nuclear meltdown in Japan last month. And what'll you bet the White House won't have much to say about this new IMF projection either. It's called whistling past the graveyard.
Here's my question to you: What does it mean that China's economy could surpass the U.S. economy in five years?
Interested to know which ones made it on air?