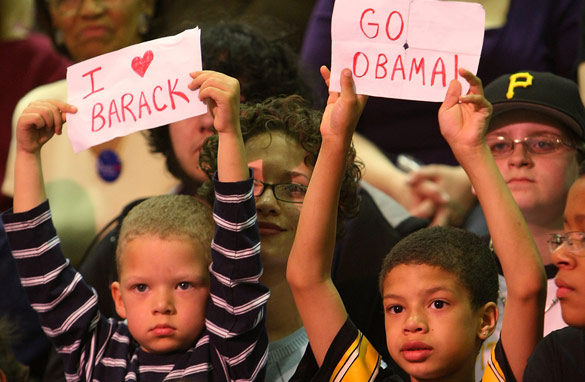 (PHOTO CREDIT: GETTY IMAGES)
FROM CNN's Jack Cafferty:
America's love affair with President Obama is over.
So says Mort Zuckerman in his U.S. News and World Report column.
Zuckerman writes that the midterm election results show just how far away the country has drifted from Mr. Obama:
"A man who was once seen as a talented and even charismatic rhetorician is now seen as lacking real experience or even the ability to stop America's decline."
There's a growing sense that Mr. Obama has isolated himself from everyone who matters. According to Politico, members of his own party worry that he has distanced himself from: Congressional Democrats, state party leaders, Democratic lobbyists, business leaders, big-dollar donors, Republicans, the media, members of his own cabinet... and most importantly, a lot of voters.
And he may not be able to turn it around in time for 2012, the question being whether he's self-aware enough to make the big changes needed to mend all these relations.
One Democratic official says: "He's more of a movement leader than a politician. He needs someone to kick his ass on things large and small, and teach him to be a politician."
Ouch.
On some level, the president seems to be catching on here.
In an interview with "60 Minutes," he acknowledged mistakes he's made since taking office.
Mr. Obama says he misjudged the pace of the economic recovery and didn't always live up to his campaign promise to change the tone of debate in Washington.
Here's my question to you: Is America's love affair with President Obama over?
Interested to know which ones made it on air?