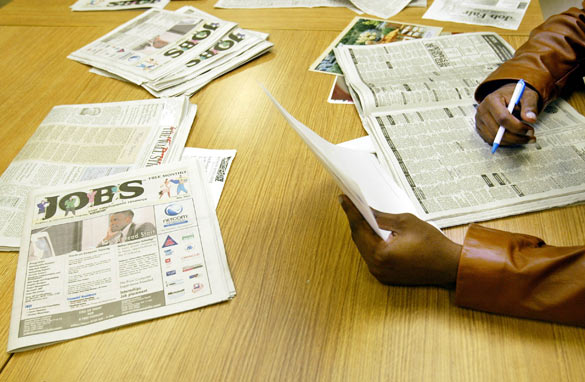 (PHOTO CREDIT: GETTY IMAGES)
FROM CNN's Jack Cafferty:
It's unlikely there were all that many champagne corks popping across the country when we learned this week that the recession officially ended more than a year ago.
And maybe that's because it doesn't feel like the recession has ended…not at all.
A new Gallup Poll shows that 88 percent of those surveyed say now is a "bad time" to find a quality job.
That number is as high as it was one year ago... and higher than it was at this time in 2008, when the recession was under way. Only 55 percent felt this way in 2007, before the recession started.
The bottom line is Americans are waiting for the jobs to come back. It may be a very long wait, and, in fact, a lot of the lost jobs will never come back.
The national unemployment rate is 9.6 percent, and there are no signs it's going to improve significantly for a while. Since the recession started - more than seven million jobs have been lost. Almost two and a half million homes have been repossessed.
But the National Bureau of Economic Research says the recession, which began in December of 2007, ended in June of 2009. This makes the 18-month long recession the longest and deepest downturn since the Great Depression.
Add in weak economic data in the past few months and concerns about a possible double dip recession are growing.
According to CNNMoney.com, a group of top economists say there's a 25 percent risk of a double dip recession in the next year. That's up from a 15 percent chance just six months ago.
Here's my question to you: Do you feel like the recession is over?
Interested to know which ones made it on air?