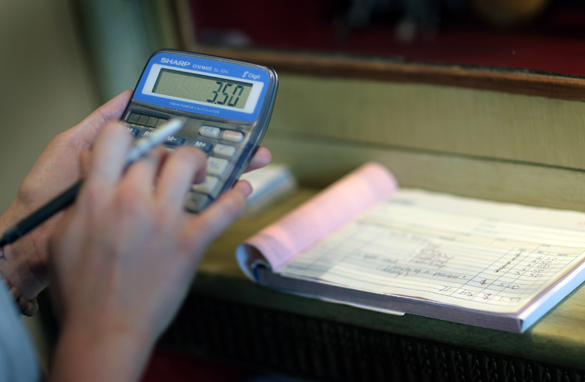 (PHOTO CREDIT: GETTY IMAGES)
FROM CNN's Jack Cafferty:
Most Americans think the U.S. is stuck in a recession and they don't think the economy will improve any time soon. A new USA Today/Gallup Poll shows 82 percent of those surveyed say the economy is still in a recession.
54 percent expect things to be the same or worse in a year. That number is up sharply from 35 percent who felt that way last year.
While 45 percent say the economy will be better or fully recovered in a year, that number is down from 65 percent last year.
The poll shows Americans' negativity about the economy has grown; with Republicans, Independents and Democrats all sounding more pessimistic about the future of the economy than they were one year ago.
And you don't have to look far for reasons. Although the economy has posted four consecutive quarters of growth - that growth has been sluggish and inconsistent and weak.
Then there's continuing high unemployment - close to 10 percent - along with soaring underemployment. And, as we told you yesterday in the Cafferty File - poverty is now reaching record levels not seen in decades in this country.
All this goes to show why Americans see the economy as the most important problem facing the country... and the most important issue to their vote.
No doubt President Obama and the Democrats face an uphill battle in proving to the voters - ahead of the midterms - that the billions of dollars spent to help jump start the economy are actually doing that.
Here's my question to you: Are we stuck in a recession that won't end any time soon?
Tune in to the Situation Room at 5pm to see if Jack reads your answer on air.
And, we love to know where you're writing from, so please include your city and state with your comment.