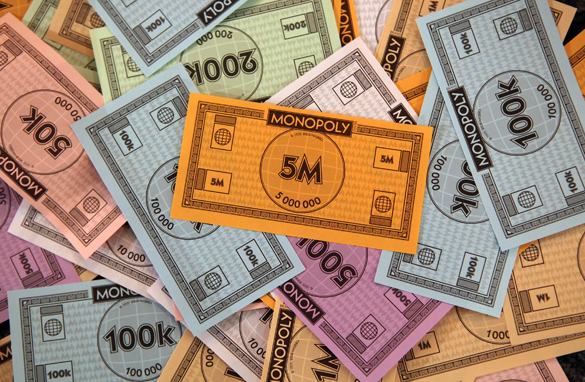 (PHOTO CREDIT: GETTY IMAGES)
FROM CNN's Jack Cafferty:
President Obama is making it perfectly clear. He wants the Bush tax cuts for the wealthy to expire. By his definition, "wealthy" translates as couples making more than $250,000 a year or individuals making more than $200,000.
Speaking in Cleveland earlier today - the president said the country can not afford the $700 billion price tag associated with these tax cuts over the next 10 years. He says tax rates for the wealthy should go back to what they were under President Clinton.
However, Mr. Obama does want the tax cuts to be made permanent for middle class Americans, or those making less than $250,000.
Of course, given the shaky economy and the president's sagging poll numbers - it's not clear he will get what he wants here.
Critics suggest that letting the Bush tax cuts expire, even only for the wealthy, could be "a blow to a very fragile economy." Some Republicans want a permanent extension of all the Bush tax cuts. And Republican House Minority Leader John Boehner was out today ahead of the president's speech calling for a two-year freeze of all tax rates.
So what do most Americans think? A recent CNN/Opinion Research Corporation poll shows 51 percent of those surveyed say the tax cuts should be continued only for families making less than $250,000. 31 percent say they should be continued for all Americans, and 18 percent say the tax cuts should expire for all Americans.
Here's my question to you: In our weakened economy, is it a mistake to raise taxes on the so-called wealthy?
Interested to know which ones made it on air?
Terry in North Dakota writes:
I did not know 9.6 million people fit into that $250,000 category. I am one of them. My wife does not work. We have six children and I run two businesses. I've not laid off any of my staff and, in fact, have hired a couple more and given out raises the last two years. So, do you want to penalize me because I have this income... I don't live high on the hog. My house is 25 years old. I don't own any toys but I still have to look after myself and my bills. Let's freeze it for two years and see what happens.
Joe in Virginia writes:
Like it our not, the wealthy create jobs. Reduce their buying and investing power and the economy will suffer. It's popular to talk of soaking the fat cats but the reality is that $250,000 a year, while very nice, is NOT rich. Wait a while and let the economy improve and then balance up the tax situation.
Vic in New Jersey writes:
I work on Wall Street and live in New Jersey. I can tell you all about the salary excesses for those execs. Out in the suburbs of New Jersey are former farms that now are taken up by the mansions of those guys and streets laden with Porches, Ferraris, Maseratis, and the more pedestrian Mercedes and BMWs.
Do I think they need a "tax break"? HELL NO!
Earl in Houston, Texas writes:
I believe that now is not the time to increase taxes on anyone. I do believe that it is time to stop the runaway spending.
Julie in Richmond, Virginia writes:
I don't think of it as raising taxes on the wealthy. I think of it as readjusting to make things fair... Letting the Bush tax cuts expire for the wealthy seems like a good way to do this.
Larry in Springfield, Ohio writes:
Jack, It is a bad idea to raise taxes on anyone with an economy as weak as it is right now. This is only a ploy to appease and to purchase votes!
Lisa writes:
It would be a mistake not to raise taxes on the wealthy. They're the only ones with anything left.