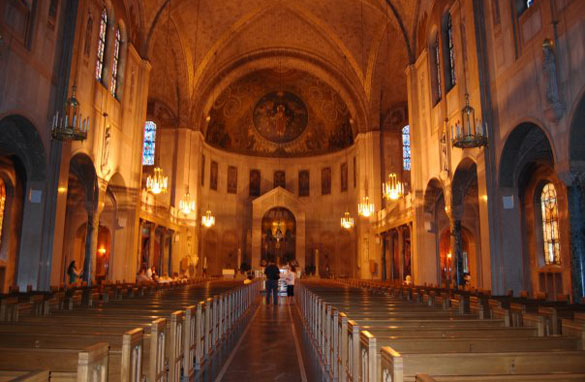 FROM CNN's Jack Cafferty:
"Pope Benedict - Ordain women now."
That's the message that will be plastered on London buses when the pontiff heads to England's capital in a couple of weeks.
A group called Catholic Women's Ordination is spending more than $15,000 for 15 buses to carry posters with this message for a month.
The group says they don't want to be disruptive, but "the church has got to change or it will not survive." And they say they're hopeful since the church is in "disarray" right now.
But one top British Catholic is pushing back - Father Stephen Wang says women are not barred from the priesthood because of sexism, rather because they can't fulfill a basic function which is "standing in the place of Jesus."
Wang says that Jesus chose 12 men, and no women, to be his apostles. He adds that men and women are equal in Christianity, but that gender still matters. Wang compares the role of a priest to an actor, saying no one would be surprised if he wanted a male actor to play King Arthur. He then admits this analogy is "weak."
No kidding.
In addition to the bus campaign - the women's group plans to hold a vigil the day before the pope's visit; and they plan to demonstrate outside the official London residence of the Archbishop of Canterbury.
In 1994, then Pope John Paul II declared the Church has no authority to ordain women; and Cardinal Joseph Ratzinger, who is now pope, agreed with him.
Here's my question to you: Is it time for the Catholic Church to ordain women as priests?
Tune in to the Situation Room at 6pm to see if Jack reads your answer on air.
And, we love to know where you're writing from, so please include your city and state with your comment.