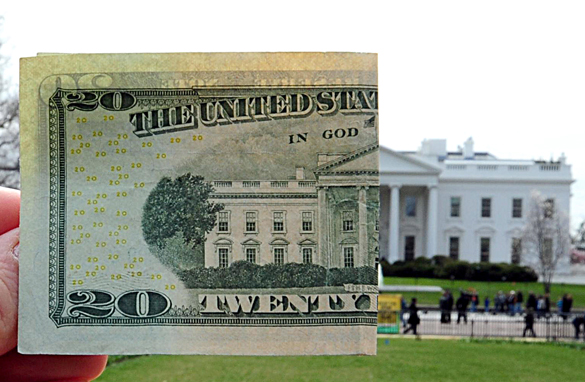 (PHOTO CREDIT: KAREN BLEIER/AFP/Getty Images)
FROM CNN's Jack Cafferty:
When it comes to the economy - it's tough to find much to be optimistic about these days.
For starters, economic confidence is sinking again. A Gallup index shows fewer people say the economy is "getting better" than at any time in the past year.
As for the jobs picture - it just keeps getting more bleak. Last week's employment report showed job recovery hitting a wall - with the U.S. economy losing jobs for the first time this year in June.
And even though the unemployment rate fell to 9.5 percent from 9.7 percent - this was due mainly to discouraged job seekers not even looking for work anymore. That means they're not counted as part of the labor force.
A whopping 1.2 million people want to work but say they aren't looking because of the weak job market; and it's not so surprising when you consider there are five workers for every available opening.
What's more, many of the people - who worked in sectors like manufacturing and construction - will need entirely new skill sets to switch industries.
Since the start of the recession - 7.9 million jobs have been lost; and it's likely that many of them will never come back.
Even for people who have jobs, it's not necessarily all good. In California, they're looking to cut the salaries of more than 200,000 state employees to federal minimum wage. It's a way to save money since government officials can't agree on a new budget.
To top it all off, the $787 billion in stimulus money is almost all spent. If that was supposed to jump start the economy, then what now?
Here's my question to you: Where do you feel the economy is headed?
Interested to know which ones made it on air?
Kevin in California writes:
It would seem that the economy is heading toward a very ugly bout of stagflation. American wages will flat-line or continue to decrease because of chronic high unemployment. At the same time, the price of imported (Chinese) goods will increase because of currency decoupling and 10++ growth rates in China. As a result, prices will increase and wages will remain flat at best.
Gerry in Ash Fork, Arizona writes:
Unless the private sector can pull off a miracle, we're doomed for another five years at least. Contrary to this administration's propaganda, the government doesn't create jobs. Growth is delayed with heavier taxation. Kinda like strangling the chicken to increase egg production. I hear of more people walking away from their homes and forfeiting their equity. After listening to Obama's alibi this morning – blaming all previous administrations – I can only believe that he too sees a pretty bleak financial future.
EDJ in Charlestown, New Hampshire writes:
Hey Jack. In general, the economy is improving. As an example, my son (who has a master's in journalism) recently got his first job as a reporter for a newspaper. Okay, so he's making $10.50 an hour and it's in Wyoming, but it's a job!
Becker writes:
I sell to large corporations every day and I can tell you this: they do not want to spend money unless it is absolutely necessary. If we are recovering, it is slow ride. When consumers and corporations start spending, things will turn around and not before. Even businesses that do not experience traditional bumps in the road are reporting lower revenue.
Sandra in California writes:
Stalled at the bottom. Come January, the expiration of the Bush tax cuts and the new taxation on our employer-provided health plans will sink it closer to a depression. How is this going to help the struggling middle class?
Cat writes:
We're in deep trouble and this is only the beginning.