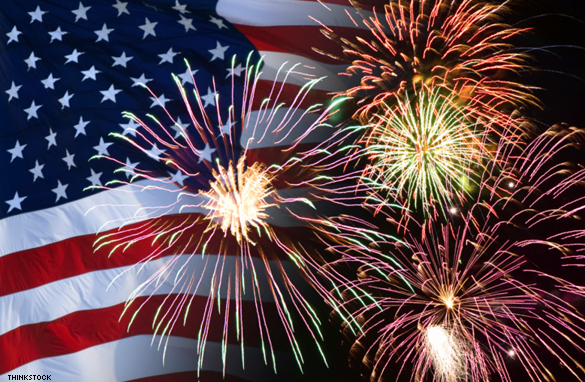 (PHOTO CREDIT: THINKSTOCK)
FROM CNN's Jack Cafferty:
On July 4, 1776, our nation's founders approved the Declaration of Independence in Philadelphia and the greatest nation in the history of mankind was born.
Flash ahead and that nation is struggling as she gets ready to celebrate her 234th birthday.
Two wars, a deep and protracted recession, and a loss of confidence in our government to function in our best interests have dampened our spirits. Most of us don't approve of the job our government is doing, and many of us don't even like the people who represent us.
Almost 10 percent of us can't find a job and many more of us work just part time or have given up looking for work altogether. We are overrun with millions of illegal aliens, and our government refuses to seal our borders or for that matter even address the issue. Except to threaten to sue a state like Arizona, which is struggling to cope with the presence of 460,000 illegal aliens and was forced to pass its own law to try to cope.
The country is $13 trillion in debt. States are broke and cities and towns are slashing programs right and left. It's a telling sign that this Fourth of July more and more places are canceling the fireworks celebrations that have marked our independence forever. Places like Glendale, Arizona, Jersey City, and Springfield, Missouri, don't have the money to throw a birthday party for our country this year.
I don't know about you, but as our nation's birthday approaches, I don't feel much like celebrating. I worry about our children and grandchildren, about our senior citizens who can no longer afford to retire, and about what awaits hundreds of thousands of our service men and women who come home bearing the scars of wars in far away places that seem increasingly irrelevant to our daily lives.
Here's my question to you: Do you feel as patriotic as you used to?
Tune in to the Situation Room at 5pm to see if Jack reads your answer on air.
And, we love to know where you're writing from, so please include your city and state with your comment.