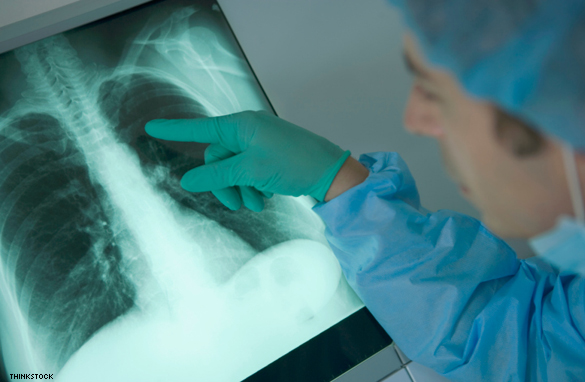 (PHOTO CREDIT: THINKSTOCK)
FROM CNN's Jack Cafferty:
Remember how health care reform was supposed to make health care affordable for all Americans? Well that's not what's happening.
A new report says employer health care costs will jump another nine percent in 2011 - and you can bet that companies will pass along those higher costs to their workers.
The Price Waterhouse Coopers survey of 700 employers shows they plan to offset costs by raising deductibles. By 2011 - more than 50 percent of employees will have a deductible of $400 or more... that's compared to only 25 percent who paid that much in 2008.
Also, 13 percent of companies say their primary plans in 2010 had deductibles of more than $1,100... that's more than double the level in 2008.
If these troubling trends continue, health care will become less affordable for those people who actually have insurance.
And, in the end, the health care law will be another gift to the insurance and pharmaceutical companies... and another burden on taxpayers.
Republicans are trying to seize on this.
More than 70 incumbent lawmakers and more than 330 GOP candidates have signed a pledge to support legislation that would repeal the health care law - and replace it with something less costly - if they win in November.
Meanwhile - Democrats are hoping that as more parts of the law take effect and the public feels the benefits, they'll get behind it.
But, for now, polls still show that majorities of Americans oppose health care reform... months after it was shoved down our throats.
Here's my question to you: If the Republicans win control of Congress in November, should they repeal health care reform?
Interested to know which ones made it on air?
Julie in Louisiana writes:
Jack, Don't be shocked, but my husband who is self-employed, pays $1,100 per month in premiums for both of us and we have a $3,300 deductible for EACH of us. We would welcome a $400 or even a $1,100 deductible. This health care reform bill will not help us at all. If it goes up any more (which it does every year) we will not be able to afford it.
Terry in North Carolina writes:
No. This is the only real legislation to help people that has passed in decades!
Shirley writes:
Our health insurance premiums went up 30% long before any health care plan passed. The insurance companies would have raised premiums no matter what happened, and the health care bill is just an excuse to sock it to the consumers. It is a good thing to insure more of the uninsured because we all pay for them when they get sick.
Bob writes:
Most of the health care reform measures do not take effect for a couple of years. It is much too soon to say that the reform should be repealed.
Ames writes:
It should be repealed no matter who wins. This misguided law must go and be replaced with one that minimizes government involvement and cost.
Marilyn in Arizona writes:
Not unless the Republicans have a better idea...and I doubt that they would have a better idea since they've had plenty of time to tell us about it if they did!
Mike writes:
Yes, it needs to be repealed. It should have never been passed to begin with. It was forced on us by a bunch of sleazy backroom bribes and deception. Not exactly the "change" I was looking for.
Michael writes:
I sure hope not! Jack, does the health plan cover suicide because you're killing me. Fox News called, they want you back!