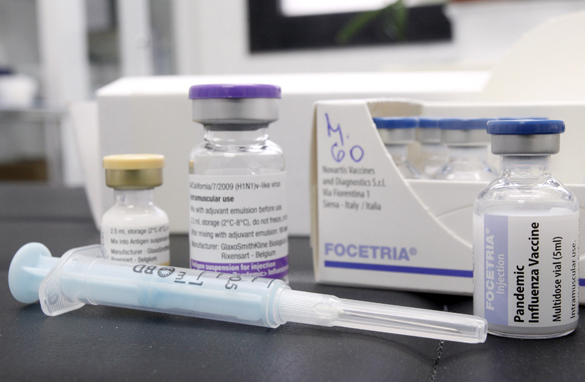 (PHOTO CREDIT: CESAR MANSO/AFP/Getty Images)
FROM CNN's Jack Cafferty:
Remember the swine flu?
Fears of a global pandemic, millions of deaths, shortages of vaccines... and on and on? What we wound up with - fortunately - didn't even come close. There were far fewer deaths than expected and more than 70 million unused doses of the newly created H1N1 vaccine - in the U.S. alone.
And now there's this: Two reports in Europe say the World Health Organization vastly exaggerated the swine flu threat. They say decisions were poorly explained and not transparent enough; and that's why public trust in the W.H.O. is "plummeting."
These reports suggest the UN's health agency didn't disclose possible ties to the pharmaceutical industry when recommending how countries should respond.
They say the W.H.O. caused widespread and unnecessary fear - and caused countries to waste millions of dollars. All the while - and here is the kicker - the agency was getting advice from experts who were on the payroll of the pharmaceutical companies that manufactured the swine flu vaccine.
The W.H.O. says claims that this was a fake pandemic are "irresponsible" and they insist that the organization was never improperly influenced by the pharmaceutical industry.
Sure.
Other experts are defending the health organization, too... saying they made the best decisions they could under the circumstances.
Sure.
Nevertheless, in light of the charges... the W.H.O. has launched two investigations.
Here's my question to you: What if influence from pharmaceutical companies led the World Health Organization to exaggerate the swine flu threat?
Interested to know which ones made it on air?