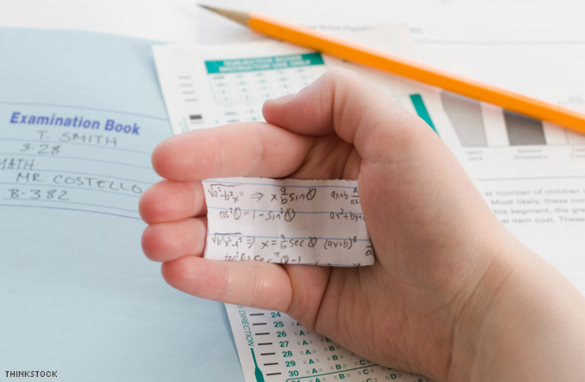 (PHOTO ILLUSTRATION: THINKSTOCK)
FROM CNN's Jack Cafferty:
The U.S. isn't only headed for bankruptcy when it comes to our finances... it looks like we could be going morally bankrupt too.
A new Gallup poll paints a depressing picture of the state of our moral values in the U.S.
45 percent of those surveyed describe morality in this country as "poor"... only 15 percent - fewer than one in five– say "excellent or good."
These numbers rank among the worst in this poll over the last decade.
The survey also shows 76 percent of Americans say moral values in the U.S. are getting worse... only 14 percent say they're getting better.
So what's wrong with us?
Poll respondents give many examples when it comes to how moral values are getting worse. From the disrespect of others to parents not teaching their children good values; from dishonesty among government and business leaders to rising crime, loss of religion, breakdown of the family structure; and people not being accountable for their own behavior. No one's responsible for anything anymore. Everybody's a victim.
And believe it or nor this is one thing all political parties agree on... neither Republicans, Democrats nor independents give positive ratings of moral values.
It's a crying shame that in this great, free country where anything is possible, we as a society have such a negative view of how we behave and how we treat each other. It's hard to imagine how we can come together to solve our problems... if we have such a poor opinion of the next guy.
Here's my question to you: What's behind a precipitous decline in America's morality?
Interested to know which ones made it on air?