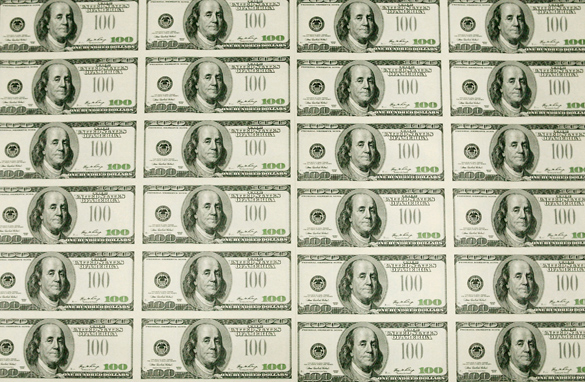 (PHOTO CREDIT: GETTY IMAGES)
FROM CNN's Jack Cafferty:
The bloom is slowly returning to the rose that is Wall Street. More and more Americans are willing to put their money into the stock market these days.
A new Gallup poll shows 22 percent of those surveyed say stocks or mutual funds are the best long-term investment... that's up from 15 percent who felt that way one year ago...
Real estate tops the list in this poll - with 29 percent saying that's the best long-term investment... 28 percent say savings accounts or CDs ... and 14 percent say bonds.
This poll also shows wealthier and college-educated Americans prefer stocks and mutual funds for long-term investing... while those with lower incomes and no college education prefer savings accounts or CDs.
There are several reasons why Americans might be a bit more confident in Wall Street these days.
For one thing, the stock market is much stronger now - with the Dow Jones Industrial Average closing at 11,205 points yesterday... up from a low of 6,547 in March of 2009 at the height of the financial crisis. That's an impressive gain of 71 percent in little more than a year.
Also, people may be more confident because they believe the government will soon have more oversight when it comes to Wall Street.
As we reported last hour in the Cafferty File - two-thirds of Americans support stricter regulations for banks and financial institutions.
So in case there are a few extra bucks in your pocket as the economy starts to show signs of recovery...
Here's my question to you: If you had an extra $10,000, would you invest it in the stock market?
Interested to know which ones made it on air?
John in San Antonio, Texas writes:
Absolutely not. Buy something tangible, such as land. At least you can grow something to eat.
Chris in Atlanta writes:
I have no qualms about putting money into the stock market. I just raised my 401k contribution by 50%. If you have been sitting out of the market for the last year, you missed a tremendous investment opportunity.
Jeremy in Michigan writes:
After seeing today's Goldman Sachs nonsense, probably not. Wall Street is apparently only for elites.
Ralph writes:
The market can stay irrational longer than I can stay solvent, Jack.
Pat in Michigan writes:
Yes, but only in a company that is American with products made in America by American workers.
Harvey in Florida writes:
No way. Too much psychology involved. Stock market performance is about projected future earnings. It is no longer about tangible assets like plant/property/equipment or finished goods. I rather buy or upgrade my home and keep the rest in an FDIC bank.
Frankie writes:
No. Could anyone guarantee me that my money was not going to the side they were setting up and betting against?
Karl in San Francisco writes:
I don't have that $10,000 but I can probably scrape up $1,000 or $2,000 to invest and just might do it. A few shares here and a few shares there and maybe I can do well as the economy comes back. It is coming back and I better move soon or forget it. Thanks for the idea.