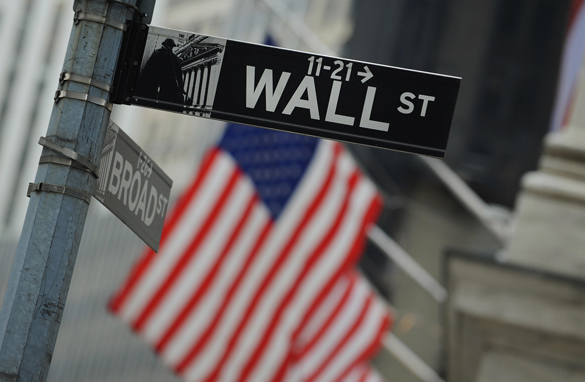 (PHOTO CREDIT: STAN HONDA/AFP/GETTY IMAGES)
FROM CNN's Jack Cafferty:
In calling on Wall St. to back reform - Pres. Obama says he believes in the power of the free market, but he also says: "A free market was never meant to be a free license to take whatever you can get, however you can get it."
The president insists that reform of the financial industry is necessary in order to avoid another crisis - the aftermath of which we're still living through.
He says reform would: Help keep consumers from being "duped" by deceptive financial deals, make complex investment derivatives more transparent, and create a "dedicated agency" to make sure banks don't take advantage of people. The translation of that last part is yet another government bureaucracy.
The president's in a tough spot - trying to convince those on Wall St. to support reforms of Wall St; and he insists the reforms are in the "best interest" of both the country and the industry.
We'll see. The fact of the matter is these calls for more regulation follow government meddling in everything from health care to the auto industry and banks… not what usually comes to mind when you think of free market capitalism.
And not everyone is comfortable with this. A new Pew poll suggests an overwhelming majority of Americans are either frustrated or angry with the federal government... and almost one-third of us see the government as a threat to our personal freedom.
This poll also shows most Americans are against a larger, more activist government... except when it comes to regulating big financial companies.
Here's my question to you: How much should the government be involved in things like Wall Street, health care, the auto industry and banks?
Tune in to the Situation Room at 6pm to see if Jack reads your answer on air.
And, we love to know where you're writing from, so please include your city and state with your comment.