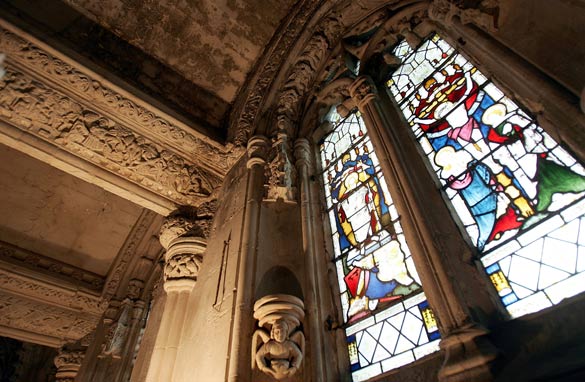 (PHOTO CREDIT: GETTY IMAGES)
FROM CNN's Jack Cafferty:
The Catholic Church is immersed in yet another child sex abuse scandal - this time in Europe.
Allegations of sex abuse by Catholic priests are spreading across the continent - from Pope Benedict the 16th's native Germany to Ireland, Austria, Switzerland, Italy and the Netherlands.
And this time the claims may hit a little too close to home for the Pope.
The Archdiocese of Munich has revealed it allowed an abusive priest to keep working in the early 1980s - at a time when Benedict was archbishop there.
The Vatican was quick to respond - with the number two official at the time claiming full responsibility. But Benedict was the archbishop.
The scandal keeps growing. In Germany alone there are new claims nearly every day; hundreds of alleged victims have come forward claiming either sexual abuse or physical violence at the hands of priests.
In Ireland the floodgates have opened - there are now more than 15,000 complaints in a country of four million people. Three government-ordered reports have shocked and disgusted that nation.
As more and more victims come forward with their stories, some wonder if it's not just a matter of time before some European dioceses will be forced to declare bankruptcy like some did in the U.S.
Experts say the Pope is not likely to resign. Of course not - that would be tantamount to an admission of guilt, wouldn't it?
But the scandal could do enormous damage to his papacy, his moral credibility and his reputation.
Here's my question to you: How should the Catholic Church address the child abuse claims sweeping across Europe?
Interested to know which ones made it on air?