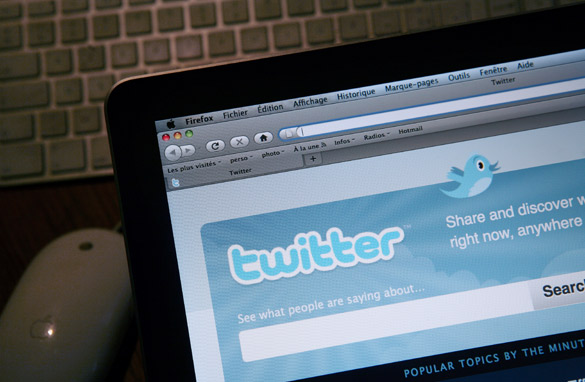 (PHOTO CREDIT: LOIC VENANCE/AFP/Getty Images)
FROM CNN's Jack Cafferty:
Why no one cares about privacy anymore... That's the title of a piece on CNet.com. It describes how - as technology and especially social networking sites keep growing - people seem more and more willing to part with confidentiality. In many cases, they give up some level of privacy in order to access these services for free.
Think about it: Millions of people go online every day to sites like YouTube, Facebook, Twitter, Google... they share pictures, videos, personal information about their family, their jobs, their education... or even trivial things like their favorite movie or what they ate for lunch.
Plus - it's more common for these services to be able to track you. Twitter now allows users to include so-called geolocation data in their messages; and they're encouraging people to do so. Other services let you select who can monitor your GPS-derived location every moment of the day through your cell phone. Google Maps can show pictures of your front door.
As for medical privacy... some seem to care less who knows intimate details about their health - they go online to share stories about cancer or other diseases or to give details of their pregnancies.
Then there's the ability of companies like Amazon.com or Netflix to gather information on your shopping habits and suggest which movie or book you may want to buy next.
It should come as no surprise that young people - the so-called Generation X-hibitionist - are the most comfortable with all this. One 2008 survey shows only 41 percent of U.S. teens were concerned about privacy; 59 percent were happy to give personal information to marketers.
Here's my question to you: Are we as concerned about our privacy as we used to be?
Interested to know which ones made it on air?