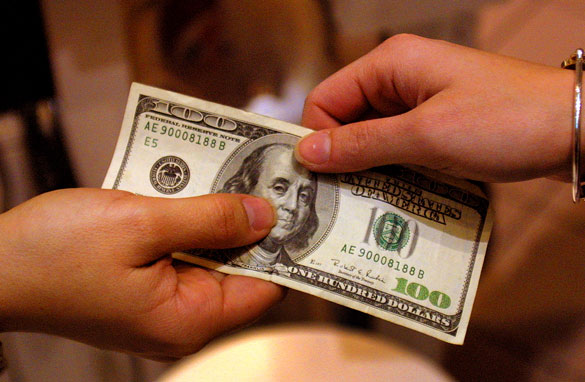 (PHOTO CREDIT: GETTY IMAGES)
FROM CNN's Jack Cafferty:
Almost a year since President Obama signed the massive $787 billion dollar economic stimulus package into law, turns out the public isn't so crazy about it.
A new CNN-Opinion Research Corporation Poll shows almost three-quarters of Americans say that at least half of the money spent has been wasted.
The poll also shows 63 percent say the projects in the plan were included for purely political reasons, while only 36 percent say the projects will help the economy.
Overall, 56 percent oppose the stimulus plan... last year, a majority supported it.
There's even disagreement among the president's top lieutenants on how effective the stimulus package has been. Three top White House officials gave three different answers on the Sunday talk shows about how many jobs could be credited to the president's recovery act.
Valerie Jarrett said the plan "saved thousands and thousands of jobs." David Axelrod said it "created more than, or saved more than two million jobs," while Press Secretary Robert Gibbs said it "saved or created 1.5 million jobs."
The so-called American Recovery and Reinvestment Act was meant to stimulate the economy by increasing federal spending and cutting taxes.
The White House predicted the stimulus package would keep the unemployment rate from going above eight percent - it's 10 percent.
Here's my question to you: Do you believe the stimulus package is creating jobs?
Interested to know which ones made it on air?