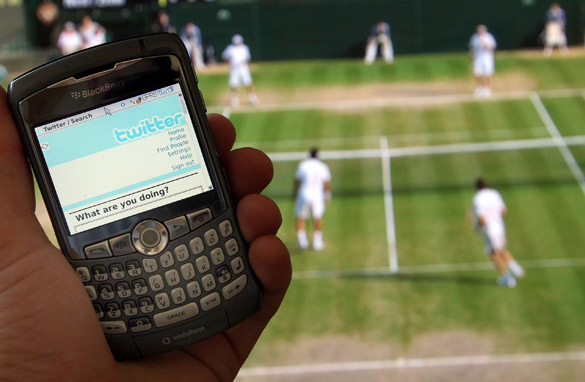 (PHOTO CREDIT: GETTY IMAGES)
FROM CNN's Jack Cafferty:
Picture enough books to bury the entire United States under a pile seven feet deep. That's how much information we consumed last year.
A new study shows that residents of the U.S. consumed 1.3 trillion hours worth of information last year - that includes everything from computers to TV, radio, cell phones, text messaging, video games, movies, books, newspapers, magazines, you name it.
That averages out to almost 12 hours spent daily by every person - and this doesn't even include the information you soak up at work. It's just mind boggling and represents a 350-percent increase from 30 years ago.
Researchers at the University of California, San Diego found that people get most of their information from television... followed by radio, the internet, video games and reading.
And a lot of these things happen at the same time, you know… multi-tasking, people talking on the phone while e-mailing... or text messaging while watching TV.
It's so bad that people don't even look where they're going anymore. They walk down the street with their noses buried in some hand-held device, oblivious to what's going on around them. Or worse, they do it while they're driving. They also sleep with them by their bedside and use them in the bathroom.
We live in a society where it's nearly impossible to turn the information off - it comes at us wherever we are.
Here's my question to you: Is there such a thing as too much information?
Interested to know which ones made it on air?