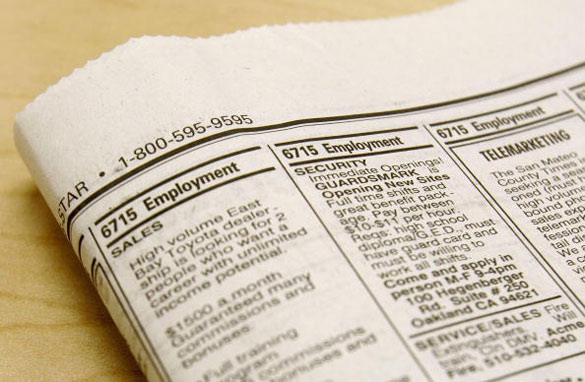 (PHOTO CREDIT: Justin Sullivan/GETTY IMAGES)
FROM CNN's Jack Cafferty:
As the White House convenes what it's calling a jobs summit, consider this:
Almost 16 million Americans are out of work, and one-third of them have been unemployed for more than six-months. There are currently six workers competing for every open job. The government releases the November jobs report tomorrow, with unemployment expected to remain at 10.2 percent.
The White House affair is a meeting with business leaders, academics and other experts to come up with ideas on creating jobs.
But Americans have their own ideas on how to get people back to work. A new USA Today/Gallup poll shows 18 percent of those surveyed suggest the best way is to keep manufacturing jobs in the U.S instead of sending them overseas. 14-percent say lower taxes, 12-percent say more help for small businesses, and 10-percent say create more infrastructure work.
Other ideas include reducing government regulation, creating more green jobs, providing more stimulus money, and buying American or raising taxes on imports.
Meanwhile, there are some glimmers of good news:
The Labor Department reports that the number of first-time filers for unemployment fell last week to a near 15-month low.
Also an independent private job placement firm shows the pace of job losses slowing to the lowest level in two years.
But the fact is jobs are a trailing indicator and probably won't show any robust growth for awhile - despite other signs that the economy is in recovery. Also, many experts say a lot of the jobs that have been lost will simply never return.
Here's my question to you: What can be done to create jobs?
Tune in to the Situation Room at 5pm to see if Jack reads your answer on air.
Interested to know which ones made it on air?