FROM CNN's Jack Cafferty:
President Obama may not be leaving the country this week - but it's likely his global support will be put to the test during the meetings of the U.N. here in New York and the G-20 in Pittsburgh.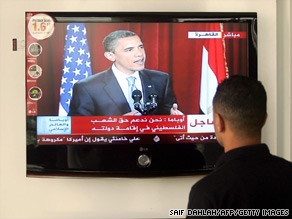 As Mr. Obama meets with world leaders and addresses issues like climate change, the global economy and the ongoing conflicts in the Middle East - there's no question that this president is better liked overseas than his predecessor, George W. Bush.
A recent Pew survey finds significant support for President Obama still throughout Africa, Europe and Latin America. Attitudes toward the U.S. are also more favorable in some mostly Muslim countries.
The survey shows America's image has improved markedly in most parts of the world, reflecting global confidence in Barack Obama. In a lot of places - opinions of the U.S. are as high as they were before Bush took office.
But the question may be: Does it really matter? What's changed on the international stage as a result of President Obama's increase in popularity? The answer is - Not a whole lot...
North Korea, Iran, Russia, China, Afghanistan and Iraq all still present the same challenges to this country as they did before Mr. Obama won the election.
And - just because other countries may like our president - it doesn't always mean they're going to support his foreign policy decisions.
And the arrest of suspects in a terror plot this past week inside the U.S. indicates the terrorists haven't suddenly decided to lay down their arms and become our friends.
It's nice to be liked, but being president of the United States isn't necessarily about winning a popularity contest overseas.
Here's my question to you: Is it more important for an American president to be liked or feared outside the country?
Interested to know which ones made it on air?