FROM CNN's Jack Cafferty:
President Obama is getting ready to shift his strategy when it comes to health care reform - after a brutal month of August that wounded and divided his party.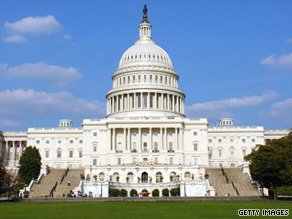 Politico reports top White House officials say the president is going to be more active in the debate - something he probably should have done weeks ago.
Mr. Obama is considering a major speech that lays out his health care demands as soon as next week, when Congress returns from its recess.
And despite pressure from his base, the president reportedly has no plans to insist on a public insurance option. This would likely anger many liberals, but could show the president is willing to take on members of his own party to get things done. Nancy Pelosi said no bill would pass the House without a public option.
One top Republican, Senator Lamar Alexander is warning that there will be a "minor revolution" if Democrats reform health care without GOP backing. He says the town hall meetings show Americans are "scared to death" of reform; and going it alone would "wreck our health care system and wreck the Democratic Party."
A new CNN/Opinion Research Corporation Poll shows a majority of Americans want Congress to keep working on the health care bills already in progress. 25-percent say they should pass with few changes. 28-percent say they should pass with major changes. 25-percent say lawmakers should start over. And 20-percent say they should stop working on health care all together.
Here's my question to you: With the August recess ending, what are the chances Congress will pass health care reform?
Interested to know which ones made it on air?
Trueman in Toronto writes:
Hi Jack, Short answer: No. Long answer: Hell no. Too many people make too much money off the current system to ever let it go, and they'll do everything short of murder to keep their cash cow in the barn. Half of the opposition is simply trying to bring down the Democratic Party and Obama himself; the other half has either a special interest in the for-profit system or an ignorant fear of change.
Becker from Texas writes:
If the Obama administration continues to be tone deaf to the American public, health care reform will pass. If it is passed, I agree with Lamar Alexander that there will be a major blood letting at the next election. I have the lowest view ever of our politicians at this point.
Pete from Arkansas writes:
Private insurers can make campaign donations, a government program can't. Enough said about why Congress won't support a public option?
Edward from Dana Point, California writes:
Winston Churchill once said: "Socialism is a philosophy of failure, the creed of ignorance, and the gospel of envy, its inherent virtue is the equal sharing of misery." So too is Obama's plan to change the medical procedures in this nation. It's as close to Socialism as we've ever been before, and just because we bought a "pig in the poke" (the present Democrat majority) doesn't mean we must feed the animal at the trough forever.
Peter writes:
The Democrats are still drunk from success and haven't sobered up enough to realize that the party of "no" is not going to let anything pass. The Democrats will have to sober up, stick together and pass a health care bill. As far as the public option, we already have it: those who can't pay for health care don't and the "Public" has to make it up.
Craig from Arizona writes:
According to your poll, only 25% of the respondents approve of the bill as it exists. I therefore predict Congress will pass it immediately.