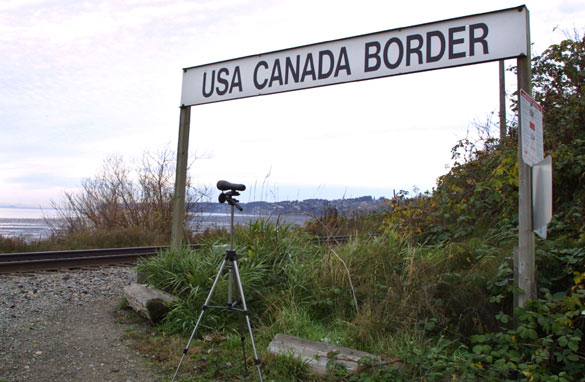 (PHOTO CREDIT: GETTY IMAGES)
FROM CNN's Jack Cafferty:
We are constantly being told what a great health care system other countries like Canada, France and Britain have. But guess what? Some Canadians are crossing the border to Michigan to get health care.
And we're talking about more than just coming over for an appointment, quick lab test or a second opinion. According to an article in the Detroit Free Press, Canadian health agencies are creating formal partnerships with hospitals in Michigan to provide services not quickly available at home through their national health care system.
For example, the Ontario Ministry of Health has agreements with some Detroit hospitals for imaging tests, bariatric, heart and other services that have long waiting lists in Ontario. Rather than paying out of pocket for crossing the border, the bill is paid by the plan, sort of like staying with an in network doctor if you have private insurance in the U.S.
Michael Vujovich of Windsor came to Henry Ford Hospital in Detroit where he had an angioplasty done. The bill was $38,000. It was paid in full by the Ministry of Health in Ontario.
Canada sees this approach as better than shelling out money to build additional facilities in Canada to meet the demand for care. Critics of national health care systems like Canada's are quick to point out that the system is not working if they have to send their patients to the U.S.
Here's my question to you: What does it mean that Canadians are crossing the border for U.S. health care?
Interested to know which ones made it on air?
Ruie from Brownstown, Michigan writes:
Dear Jack: You just have to look at the end of the article to show that it is working. He received his care, the Canadian health system paid for it, and he is alive and well today. Had he been a citizen of Detroit, he would owe the hospital all of that money plus interest, would have had to sell his house and declared bankruptcy.
Richard from Fairview, Texas writes:
It means that the Canadian people can not get adequate care in their own country under their own fabulous free government run health care plan. The same thing will happen in America under Obama care the exception being that we have no where to go for better care unless we want to stand in line in Mexico.
Terry writes:
It means Ontario officials are making smart use of available resources and Canadian tax dollars. Bravo! I've been covered by the Canadian heath care system since its inception in the 1960's. I wouldn't trade it for the US system – no way, no how, no sir.
Barrett from Toronto, Ontario writes:
I am a Canadian that frequents Florida and have had exposure to both systems. I see the difference between public health care and private. The difference is created because Canada can not afford the standard of immediate care that some Americans can pay for, nor are we given the choice. It is not a perfect world and future of your health care can not be decided "over the summer." Be careful what you wish for.
Paul from Canada writes:
As a Canadian, I have never known anyone who has done this, but I can state that this has nothing to do with the quality of our care or doctors, only that we border on a country with a radically different system of health care that rewards doctors and others in the industry, lavishly. Therefore there are more doctors available and people can see them more quickly.
Ryan from Galesburg, Illinois writes:
They must be lost!