FROM CNN's Jack Cafferty:
When it comes to the health care debate - many Americans are fired up about what reform could mean for illegal aliens. One Blue Dog Democratic congressman says the issue comes up at every town hall meeting he holds.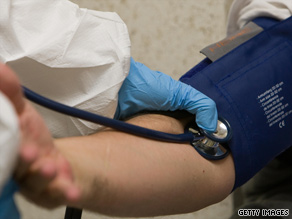 Many constituents at Congressman Allen Boyd's events have been opposed to the idea that illegals would get any benefits under the new bill. Boyd insists that won't happen. He quotes directly from the House Bill:
"No federal payment for undocumented aliens; nothing in this subtitle shall allow federal payments for affordability credits on behalf of individuals who are not lawfully present in the United States."
But here's the problem: The way the system works now, illegal aliens - who often don't have health insurance and don't pay taxes - can go to a hospital emergency room and get treated for free... and nothing that's in this bill would change that.
Supporters of the president's plan mostly dismiss the impact of illegal aliens on our health care system... while critics argue that illegals are part of the reason costs are so high.
Since hospitals don't collect immigration figures... it's unclear how much people who are in this country illegally add to health care costs - but it's probably a pretty significant chunk of change.
Consider this: There are about 46-million people without health insurance in the U.S. Of those, the Pew Hispanic Center estimates that there are about six-million uninsured adults who are illegal; and 700,000 uninsured children.
Here's my question to you: How should health care reform address the issue of illegal aliens?
Interested to know which ones made it on air?
Sandra writes:
I am a Democrat, and I feel compelled to state that so Pelosi and Reid cannot say that only Republicans feel as I do: Hell no, nothing for illegals. Send them home and let Mexico take care of them. I'm fed up of paying for their free ride when I can't even afford to go get new eye glasses.
John writes:
Illegals will continue to get free health care. The politicians refuse to deal with this issue and it is costing us the taxpayers a fortune. The cost of all the freebies provided to illegals is one of the main reasons California is bankrupt.
Cristina writes:
This is a public health issue. What happens if there's a pandemic in our country but undocumented people can't get health care? That puts all of us at risk. Also, as the tradition of helping our neighbors and strangers in the U.S. is long and rich, we should continue to act in this spirit today, tending to the sick.
David writes:
Illegal aliens should only be treated for life-threatening conditions or accidents. Following their release, they should be turned over to immigration for deportation.
Richard from Watsontown, Pennsylvania writes:
If we gave everyone ID cards and fined employers that hired the illegals, we would end the problem. You can't blame someone who is sick and goes for free aid.
Mark from Naperville, Illinois writes:
Jack, Health care reform should close the loophole for illegals to get free health care. We need to cut off the incentives for people to risk coming here illegally. I would risk entering the U.S. illegally if I could get free health care and a free education. In fact, can I become illegal? These taxes are killing me.