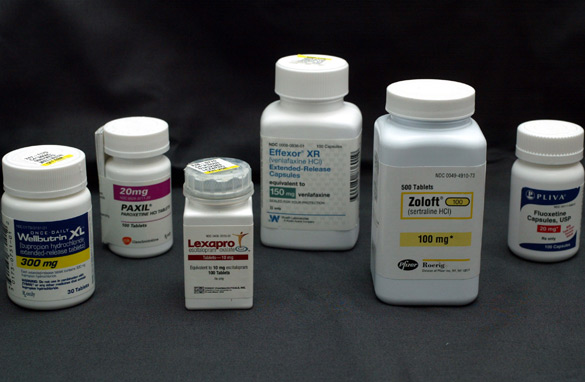 (PHOTO CREDIT: GETTY IMAGES)
FROM CNN's Jack Cafferty:
The number of Americans taking antidepressants has doubled in the last decade...
A new study of 50,000 adults and children shows about 10-percent of Americans - or 27 million people - were using antidepressants in 2005; that's up from 13-million people in 1996.
The report in the Archives of General Psychiatry shows most of the people taking these drugs weren't being treated for depression. Rather - half of them were using the medication for back or nerve pain, fatigue, sleeping problems or other issues.
The study says more people are being treated with antidepressants, and they're receiving more prescriptions. But the percentage of antidepressant users seeing psychiatrists actually fell during this period. This might be because insurance companies don't cover the visits; and it's cheaper for people to just get a prescription.
Some think the increase is due to the fact that it's more socially acceptable to be diagnosed and treated for depression. Also - there are new drugs that are safer and have fewer serious side effects. And, during this time, spending on so-called direct-to-consumer antidepressant advertising increased from $32 million to $122 million during the nine years of the study.
Some are concerned about the results of this study, saying antidepressants are only moderately effective; and that getting therapy can be more effective than just taking drugs.
Also, there have been several public health warnings on these medicines, including that they increase the risk of suicidal thoughts in children and teens.
Here's my question to you: What does it mean when more than one in 10 Americans is on antidepressants?
Interested to know which ones made it on air?