FROM CNN's Jack Cafferty:
It might be a long time - if ever - before the public finds out what really happened to Michael Jackson. The Los Angeles coroner's office has now indefinitely delayed releasing the results of Jackson's autopsy.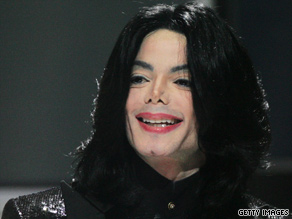 After meeting with police, they say further investigation is necessary. Initially - the coroner said they might release results next week.
This is nonsense. Jackson died June 25 - more than a month ago - and officials still can't say what killed him. Investigators are trying to find out what substances he had in his body and if a powerful anesthetic - that's only supposed to be administered in hospitals - played a role.
Meanwhile search warrants filed in a Nevada court suggest that Jackson was a drug addict. Investigators believe searches of Dr. Conrad Murray's home and office will turn up evidence of excessive prescribing, prescribing to an addict, unprofessional conduct and finally, manslaughter.
A source tells CNN that Dr. Murray allegedly gave Jackson the anesthetic Propofol in the 24-hours before he died. Murray continues to deny that he prescribed or administered anything that could have killed the pop star.
It seems like the events surrounding Jackson's death will drag on forever - as those close to him play the blame game; and probably more than a few of them hope to get their hands on Jackson's estate, estimated to be worth at least $200 million.
Here's my question to you: Will the truth about Michael Jackson's death ever come out?
Interested to know which ones made it on air?
Karen from California writes:
They want to time the release of the autopsy to coincide with the announcement of charges against Murray. They don't want his attorneys to get their hands on the autopsy report before the prosecutor has his case lined up. Jackson being an obvious addict doesn't absolve Murray from charges of recklessness in a voluntary manslaughter case.
Frank writes:
Relax, Jack, this type of story gives the fringes of society like the birthers and the people throwing tea parties fodder for more irrational rantings and ravings. It won't be long before some of these wackos start declaring that Michael is still alive.
Ken from Pinon Hills, California writes:
Jack, My name is Ken and I'm an alcoholic who has been sober for 30 years. If I didn't stop drinking, I wouldn't be 80 years old. There are millions of dead drunks and users, and Jackson has joined them. The only truth is he did it to himself.
Gregory from Miami Beach, Florida writes:
No one person will ever know the "truth" of his death because so many people played a role in it by enabling his vices. Nor will we ever learn the truth of his life for some of the very same reasons. Between the complexities and the secrecy of his life, the idea of ever learning the truth about Jackson is a myth.
Michelle writes:
The truth about Jackson's death is coming out even now, and all will be revealed. Excellent reporting on several networks, and from newspaper journalists are rooting out the facts. I watch new developments on CNN every night. His death is exposing abuse of prescription medications, and corruption on the part of physicians in prescribing dangerously high dosages to make money.
David from San Diego writes:
Finally, an important question.