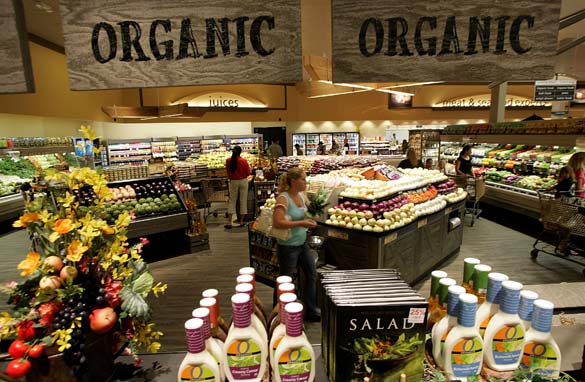 (PHOTO CREDIT: GETTY IMAGES)
FROM CNN's Jack Cafferty:
Organic food is no healthier or more nutritious than regular food. But it is more expensive.
That's according to a study commissioned by the British government and published in the American Journal of Clinical Nutrition.
Researchers looked at 50,000 studies conducted over 50 years - and found no significant differences in the foods. They focused on a wide range of crops and livestock raised and marketed under organic standards.
The few differences they found were about the kind of fertilizer used - like nitrogen or phosphorus - and how ripe the crops were when harvested. They say these differences are unlikely to provide any health benefit to consumers.
This will probably come as a blow to those who shell out a lot of money to buy the more expensive organic products because they think it's healthier.
Sales of organic foods have skyrocketed in the U.S. in the last 20 years; topping $23 billion last year.
Critics of the report say it ignores possible side-effects from pesticides and that organic farming may be better for the health of the animals. They say consumers who buy organic are supporting a system that bans the routine use of antibiotics and treats livestock better.
But if you buy organic food because you think it's more nutritious, you may want to think again. Plus, regular food is cheaper.
Here's my question to you: What does it mean if organic food is no healthier or more nutritious than regular food?
Interested to know which ones made it on air?