FROM CNN's Jack Cafferty:
"Keep on your members of Congress, keep up the heat. We've got to get this done." So says President Obama. But while the president calls on Americans to pressure their lawmakers on health care reform - it seems like many members of Congress are in no rush.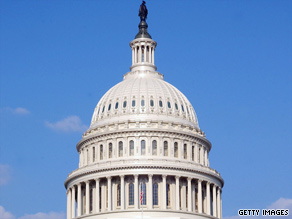 They're going on vacation for four weeks and then may or may not finish their work on this.
Now that Senate Majority Leader Harry Reid has said his chamber won't vote on the legislation until after the August recess, look for the legislation that the president wanted fast-tracked to move to the slow lane.
Reid says slowing things down may be the right way to go now - instead of trying to jam something through. The main reason for the delay in the Senate is the finance committee - which is trying to come up with a bipartisan bill.
House Speaker Nancy Pelosi now says they'll take the bill to the floor "when it is ready"... and at that point, she insists they'll have the votes to pass it. But moderate and conservative Democrats there continue to voice complaints about cost - among other things.
Meanwhile one of the president's top Republican critics, Senator Jim DeMint, is echoing Mr. Obama. DeMint - who said stopping the president on health care would be his Waterloo - is calling on voters to connect with their representatives and "let them know that Washington shouldn't make their families' health care decisions."
Here's my question to you: Do you plan to contact your congressional representatives about health care during the August recess?
Interested to know which ones made it on air?
Debra from Arizona writes:
I received an e-mail from the president this morning and immediately called my two senators in Arizona, requesting government health care options even though I have health insurance. I support President Obama 100%. I was not surprised to have to leave a voicemail message for Senator McCain. I was really surprised to get an aid on the phone for Senator Kyl.
Dennis from Hartsville, Tennessee writes:
Jack, I already have, several times. I tell my wife letting politicians know how we stand on this subject is my own form of health care reform. It might not do any good, but I feel better!
Elaine from Washington writes:
Yes. I will contact my representative, although she has no vote on the matter that I know of. I would like her to ask the Blue Dog Democrats who are saying we can't pay for reform one question: How will you pay for health care 5 or 10 years from now if there is no reform?
Neil from California writes:
I would love to urge my congressman to work with the White House on an equitable health care bill, but my representative is Tom McClintock. He's made his position of opposition clear from the get-go, and talking to him is like talking to a brick wall that quotes Abraham Lincoln.
John from Phenix City, Alabama writes:
Jack, I have contacted my Senator Jeff Sessions so many times he sent me a letter telling me not to do so again. I will not give up voicing my opinion on this or any other subject.
Ross from Oklahoma writes:
I won't be contacting my representative or senators. They are Republicans, of course. I live in Oklahoma, the only state where McCain carried every county. I might as well live in Canada for all the impact I'll have on this discussion. Come to think of it, if I lived in Canada, I'd HAVE health insurance.