FROM CNN's Jack Cafferty:
It seems unlikely that President Obama is going to get his way... when it comes to Congress passing health care reform before its August recess. Although House Speaker Nancy Pelosi insists that the Democrats have enough votes to pass their health care bill in the House - she hasn't scheduled a vote yet.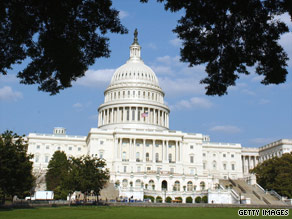 Pelosi has suggested she may keep the chamber in session past its scheduled vacation if necessary - saying she wants to see a bill.
However, one top conservative from the so-called "Blue Dog" group of Democrats says even though they're making progress in negotiations, "we have a long way to go."
Republicans don't think it's going to happen either. House Republican Whip Eric Cantor says, "If they're going to get this passed next week, it's going to have to be a changed bill." Meanwhile - over in the Senate - officials say it appears the hopes of holding a vote before the August recess are gone.
Although the president didn't repeat his demand last night that Congress pass legislation before the month-long break... the White House insists the time to act is now. It's likely that Mr. Obama realizes time is not on his side if this thing gets delayed, saying :"If you don't set deadlines in this town, things don't happen. The default position is inertia."
The House is scheduled to leave town next Friday - and the Senate the following week.
Here's my question to you: Should Congress remain in session until it completes the health care legislation?
Interested to know which ones made it on air?