In 2003, Former President George W. Bush announced plans to phase out the space shuttle program by 2010 and instead shift the focus and funding to what was named the Constellation program - a plan to send man back to the moon by 2020. This is all part of a bigger plan to eventually send a manned space mission to Mars.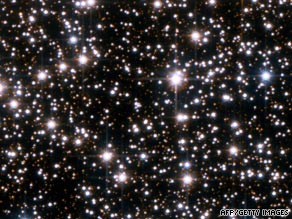 None of that may happen any time soon. The country is broke and in a nasty recession and as a result, the Constellation Program is being reconsidered because of budgetary constraints.
The projected cost for the Constellation capsule itself, which would go to the moon, is estimated at $150 Billion and climbing. Keep in mind that in 2009, just $6 Billion was allotted for space exploration. Florida Senator John Nelson, who is a former astronaut, said the 2020 goal can't possibly be met and NASA can't do it's job.
President Obama's commission on human space flight has looked into a proposal created by NASA engineers who have criticized the Constellation project. Their project is called Jupiter and would have the same objectives as Constellation, but is believed to be about half the cost. Nevertheless - that's still tens of billions of dollars.
Here's my question to you: In light of the ballooning National Debt, what priority should the U.S. space program have?
Interested to know which ones made it on air?
Mike from New Orleans, Louisiana writes:
The trillions of dollars spent on our space program over the years have resulted in the invention of Tang and microwave ovens, and fat cushy contracts for friends of politicians. Let's cool our jets until the economy improves.
Dennis from Grand Rapids, Michigan writes:
The Space Program fuels research and innovation and usually winds up producing new products for the American economy. We'd be dumb to cancel funding for it. If any budget needs to be trimmed it's the Defense budget - there's a lot of pork in there - stuff that doesn't help the men and women in uniform in the field.
Thom from Negaunee, Michigan writes:
We need a space program right now like we need another bailout of AIG. Both are a total waste of tax money. Never will this world benefit from space travel to justify what we spend on its exploration.
Mari from Salt Lake City, Utah writes:
Tough question, Jack. My husband, who loves science, would say, it's right up there with the military. Who knows what we will discover if we continue to invest in the space program? Perhaps a new form of clean energy? Another planet that can sustain human life, in case we continue to destroy this one? Sadly, too many Americans are not informed about the value of the space program.
Debi from Florida writes:
There are few programs more important than our space program. Advances in science, medicine, and consumer products are the least of the benefits. Creating Jobs both in existing and new fields. We must be in space to help solve our current crisis of Global Warming. The space program has always paid us back well more than it costs.
Heather from Beaumont, Texas writes:
Between the bleeding out of jobs left and right, 47 million Americans without health care, and the crumbling infrastructure, NASA's just going to have to sit down and shut up for a while.