FROM CNN's Jack Cafferty:
It's been pretty much impossible to avoid news coverage of the death of Michael Jackson since Thursday afternoon... Cable TV, network news prime-time specials, the tabloids, special edition newspapers, the blogs, you name it....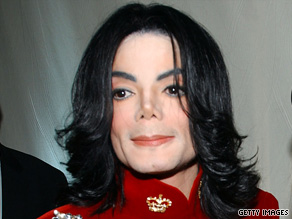 And, as is often the case with these celebrity stories, it seems like there won't be an end any time soon. This one may be especially lengthy, because of new questions that keep popping up every day - including how Jackson actually died.
The family has asked for a second autopsy and they are "quite clearly troubled" about the circumstances surrounding the singer's death. An autopsy performed by a county medical examiner was inconclusive. It could take another four-to-six weeks to get the results of toxicology tests.
Jackson's doctor's role in all this was immediately questioned, although his lawyer insists he didn't inject Jackson with painkillers.
The story will also drag on due to questions surrounding what happens to Jackson's three children; his mother has been granted temporary guardianship of the kids. But, there's a hearing set for early August for permanent guardianship and you can expect that to be a circus.
Not to mention the worldwide media attention that will be focused on a possible global memorial service as well as Jackson's funeral. Big story… but the coverage is even bigger.
Here's my question to you: How much Michael Jackson coverage is too much?
Interested to know which ones made it on air?