FROM CNN's Jack Cafferty:
After 14-years of decline, the nation's teen birth rate has risen over the last two years. According to the National Campaign to Prevent Teen and Unplanned Pregnancy, the current rate is more than seven pregnancies per 1,000 teen girls.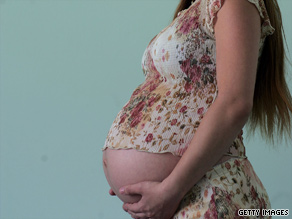 So here's an idea out of North Carolina to cut that number: Pay young girls not to get pregnant.
A program at the University of North Carolina at Greensboro called College Bound Sisters gives girls aged 12-to-18 $1 a day if they avoid pregnancy.
Participants may not have ever been pregnant. They must be enrolled in school, have a desire to attend college, and have a sister who had a child before age 18.
Girls in the program attend 90-minute meetings every week where they learn about abstinence and the use of birth control. In return, they receive $7 for every week they do not get pregnant.
The money is put into a college fund. Any participant who becomes pregnant or leaves the program loses her savings and they are split among remaining members. The program is funded through a four-year state grant.
Here's my question to you: Is it a good idea to pay young girls not to get pregnant?
Tune in to the Situation Room at 6pm to see if Jack reads your answer on air.
And, we love to know where you're writing from, so please include your city and state with your comment.