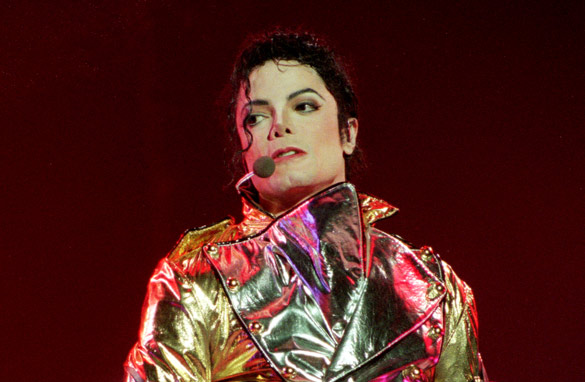 (PHOTO CREDIT: GETTY IMAGES)
FROM CNN's Jack Cafferty:
Talent and torment often go together.
History is filled with great artists and composers whose lives were a constant struggle against their own private demons. In the end, they leave us a great legacy of their works, but it seems the only real peace they ever found was when they stopped breathing.
Possessed of one of the greatest talents in the history of show business, Michael Jackson also seemed for much of his life to be a tormented, unhappy man. Following his death yesterday, there were reports of prescription drug use, including a shot of Demerol shortly before he collapsed and died from cardiac arrest.
His life was filled with episodes of bizarre behavior. Everything from his trial on child molestation charges - he was acquitted - to dangling his baby off a balcony, to the grotesque altering of his physical appearance through numerous plastic surgeries to his failed marriages. The press had a field day with Michael Jackson.
But there was also a kind, gentle man who donated much time and money to charity. Remember We Are The World? He and Lionel Richie wrote the words and music to that song, which raised millions for hungry people in Africa. When his hair caught fire during the filming of a Pepsi commercial, he donated the settlement from a lawsuit - $1.5 million - to a hospital burn center.
As with all of us, there was more than one side to Michael Jackson.
Here's my question to you: How would you characterize the life of Michael Jackson?
Tune in to the Situation Room at 4pm to see if Jack reads your answer on air.
And, we love to know where you're writing from, so please include your city and state with your comment.