FROM CNN's Jack Cafferty:
American capitalism is disappearing with "barely a whimper" from the public - according to the online edition of the Russian news agency Pravda. They write that the U.S. descent into Marxism is happening with breathtaking speed.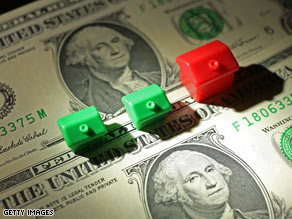 First they say the population was dumbed down through a substandard education system based on pop culture - instead of the classics. They write Americans' faith in God was destroyed until its churches became little more than "Sunday circuses."
And, Pravda says the final collapse came with the election of President Obama - who has been spending and printing money at a record pace. They also mention the president's desire to redesign the tax system and cap executive salaries; and note how he forced the former CEO of General Motors to step down.
Speaking of GM, President Obama announced today that the government will become a "reluctant shareholder" when it assumes a 60-percent stake in the new auto company. President Obama insists he has no interest in running GM.
Nonetheless, the government's stake in GM comes after a much smaller ownership of Chrysler - along with significant federal equity in banks, the insurance giant AIG and two mortgage industry giants. Not exactly old-school capitalism.
Republicans say the government is "firmly in the business of running companies using taxpayer dollars," and question how Washington bureaucrats can make a huge corporation profitable. They want the administration to explain its exit strategy.
Here's my question to you: Is American capitalism dead?
Interested to know which ones made it on air?
Lou writes:
Walmart is an American company and it's kicking butt right now. So is McDonald's – another USA kid. While other companies are struggling, the demand for lower cost goods rised and these companies thrive. At different times in our history, different companies rise and fall, depending on the needs and greeds of the times. That's called capitalism.
Patrick writes:
Hysteria. Hyperbole. The fearful twins of a population unsure of our economic future. I'll wait patiently and listen to calmer minds than Pravda, thank you very much.
Thomas writes:
Yes, Jack, capitalism is dying quickly. To paraphrase Kruschev, our grandchildren will indeed live under socialism. We have tiptoed our way through diminishing standards – of learning, of behavior, of speech – and now it's time to pay the piper.
Sam from Chicago writes:
This is a silly claim. American capitalism is alive and well, and Barack Obama's monetary and fiscal policy is only ensuring that capitalism's heart is still beating strong. Printing more money is nothing new, and is simply a tool to help expedite the recovery. As long as there is competition and people still strive for the "American Dream," American capitalism is very much alive.
Ray from Danville, Virginia writes:
With his Royal Highness in charge, a willing Congress and a mute news media, who is going to stop the march to Marxism? The people have been properly indoctrinated by our liberal public schools and colleges of higher learning so the time seems to be right. I fear what the results will be but the people have found their messiah and they are willing to follow his voice into the wilderness.
Dale writes:
No, Jack. It is in the shop being repaired. The former driver pushed it too hard, for too long, and without changing the oil or getting a tune-up.