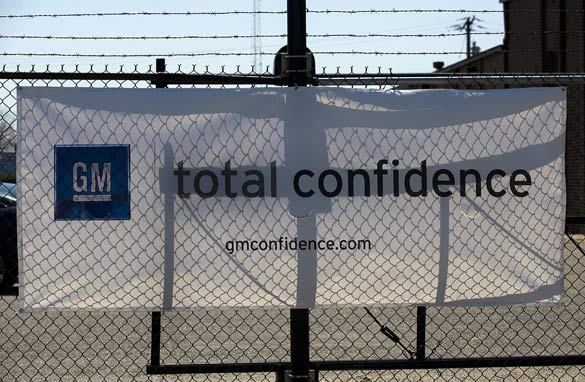 (PHOTO CREDIT: JIM WATSON/AFP/GETTY IMAGES)
FROM CNN's Jack Cafferty:
If you're looking for a new set of wheels, there are lots of deals out there - as two of the big three automakers close thousands of dealerships around the country.
789 Chrysler lots have a deadline of June 9 to unload more than 40,000 cars and trucks. The dealers have to sell the Chryslers, Dodges and Jeeps before then - or risk losing thousands of dollars.
Chrysler, which has filed for bankruptcy, doesn't have the money to buy back the vehicles. But the company says that dealers being cut will get warranty reimbursement and sales incentives like rebates and low-interest financing until June 9. After that, they won't get either... and that's why dealers are in a hurry to sell, even if it's at a loss.
Over at General Motors, the situation isn't quite as bad - at least not yet. Although the company is cutting 1,100 dealers, GM isn't in bankruptcy yet so dealers have more options. They also have more time to sell their cars - and the company is still required to buy back some of the cars and trucks.
Experts say before going to a dealership, you should find out about incentives and other deals, and make a low-ball offer. Of course - People can wait until the deadline gets closer and dealers are perhaps even more desperate - but keep in mind that inventory could be lower then and you may not get your first choice.
Here's my question to you: Is now the time to buy a Chrysler or GM car?
Interested to know which ones made it on air?