FROM CNN's Jack Cafferty:
It's not like he doesn't already have a lot on his plate. Now President Obama says he wants to tackle immigration reform; and do it this year. In fact, he says he plans to begin as soon as next month.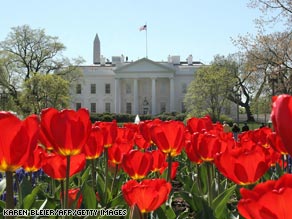 Tackling immigration reform: Where should the White House begin?
The president says he will rely on a bipartisan and diverse group of experts to frame the legislation. But officials say that immigration won't be "on the same track" as other key initiatives like health care and energy, and "nobody's promising legislation or a vote this year."
Nonetheless, it looks like the president will try to make good on yet another campaign promise by working to fix the nation's broken immigration system during his first year in office. There are an estimated 12 million illegal aliens in this country. The White House apparently wants to look for a path for illegal aliens to become legal - that's called amnesty and a lot of folks in this country are rabidly opposed,including immigrants who took the time and trouble to come here legally.
The president also wants to remove incentives to enter the country illegally, beef up border security and work with Mexico to cut down on illegal immigration. This is all stuff we've heard before and at the end of the day none of it gets done.
Note to our new president: The economy is in the toilet. Is now the time to give millions of illegal aliens permanent access to American jobs when millions of our own citizens are out of work? If you want to begin to squander your incredibly high approval ratings with the American public, this might be a the way to do it.
Here's my question to you: The White House wants to start tackling immigration reform this year. Where should they begin?
Interested to know which ones made it on air?
Hugh from Tracy, California writes:
Start by increasing fines and penalties for employers who knowingly hire illegal aliens, then suspend their license to operate, much like they do when liquor store or bar owners are found selling cigarettes or serving alcohol to minors. Without these changes, employers will continue to hire illegals to lower their operating costs, which only hurts the American worker and legal aliens who are trying hard to find gainful employment.
Leonard writes:
Why don't we just follow the laws we have in place and quit giving special treatment to Hispanics, or anyone else for that matter? What is the point of having laws you're not going to enforce?
Ray writes:
Jack, Kill two birds with one stone: Build an electric fence with ground sensors along the length and power the fence with solar or wind energy. This will create new jobs for Americans and keep out drug traffickers and illegal immigrants. Spend some TARP money on ICE and send them home. Invoice Mexico for health and welfare bill created by illegals. If someone's parents have to go, then they go. Want to stay in touch? Get a phone.
Jane from Minnesota writes:
Enforce E-Verify first off and penalize employers that employ anyone other than those who are in this country legally for a start. The government needs to audit employers' payroll reports and actually physically investigate employers with employment report irregularities.
Pam from New York writes:
At the border. Unless we have control of the borders and ports, it does not matter what reforms are instituted. Going forward, mayors, governors, etc., should be prosecuted for providing sanctuary to illegal immigrants. Our government should be ashamed for allowing the current immigration laws to be ignored for decades.
Justin writes:
1) Close the borders. 2) Start shipping illegals back. 3) Pass a law that abolishes citizenship at birth for the children of illegals. It's simple, no? Or will this affect Obama's re-election possibilities?