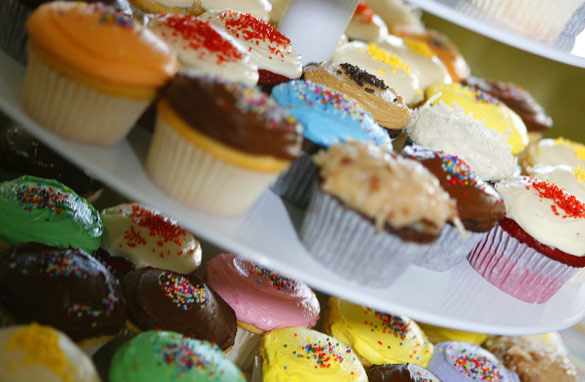 (PHOTO CREDIT: GETTY IMAGES)
FROM CNN's Jack Cafferty:
When it comes to their health, some American children have already lost. A new study shows almost one in fibe four-year-olds is obese. It's a startling number that suggests many children are doomed before they're even faced with soda and candy, donuts and French fries.
And certain ethnic groups are at higher risk than others. Just 13 percent of Asian pre-schoolers are obese compared to 16 percent of whites, almost 21 percent of blacks, 22 percent of Hispanics and a whopping 31 percent of American Indians. This government study focused on more than 8,500 preschoolers born in 2001.
Researchers suggest that some factors that can increase obesity risks are more common among minorities - things like poverty, less-educated parents, less emphasis on exercise and diets high in fat and calories.
The medical prognosis is not good: Obese children are more likely to develop high blood pressure, heart disease, stroke, diabetes, etc. In fact, diseases commonly seen in 40 or 50-year-olds are now showing up in kids as young as six. Things like type 2 diabetes, fatty liver disease, and muscular and skeletal problems.
What can parents do? Doctors recommend children eat at least five servings of fruits and vegetables a day, reduce television time down to two hours or less, exercise at least one hour, and consume no soda or sugary drinks. Fine - but with the number of obese adults in this country, it's not exactly like we're long on good role models.
Here's my question to you: What does the future hold for this nation's children if almost 20 percent of four-year-olds are obese?
Interested to know which ones made it on air?