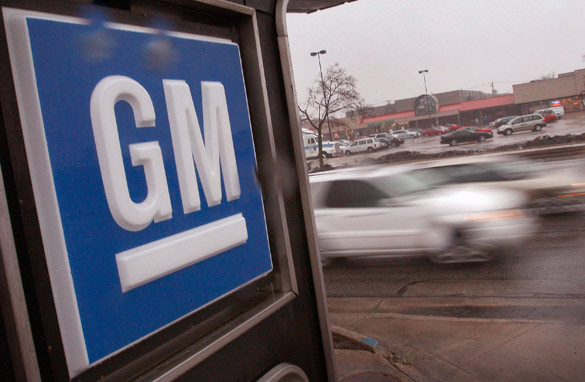 (PHOTO CREDIT: GETTY IMAGES)
FROM CNN's Jack Cafferty:
With President Obama's tough talk for General Motors and Chrysler, a bankruptcy of one or both is now a distinct possibility these days.
If it happens, the ripple effect on the U.S. economy would be serious. Everyone from car owners to dealers, autoworkers, suppliers, lenders - and yes, the American taxpayer would be affected.
The government insists it will stand behind the warranties for new GM and Chrysler cars; but that won't help someone trying to sell a discontinued model. And if either company goes out of business, it could create a shortage of new cars; which would mean it could cost a lot more to buy one.
For Dealerships, bankruptcy could create a problem getting financing to buy the cars they hold in inventory. The government might have to step in here too, forcing taxpayers to dig deeper.
Suppliers could also be in trouble. Only those suppliers which a court determines to be "critical vendors" could get back money. As for investors - forget it. In the case of GM, the shares would become pretty much worthless.
Finally it's possible bankruptcy would cost more than the $21.6 billion the car companies are asking for to stay out of bankruptcy.
Not a pretty situation however you slice it.
Here's my question to you: What would it mean if General Motors or Chrysler or both go bankrupt?
Interested to know which ones made it on air?