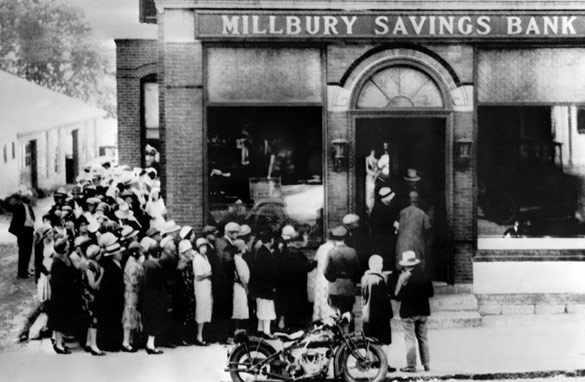 In the worst recession since the Great Depression, should Obama's staff be saying the economy is sound?(PHOTO CREDIT: OFF/AFP/GETTY IMAGES)
FROM CNN's Jack Cafferty:
The White House needs to make up its mind. Sounding a lot like John McCain during the campaign, they said the economy is fundamentally sound over the weekend.
The president's economic adviser, Christina Romer, says the fundamentals are sound "in the sense that the American workers are sound, we have a good capital stock, we have good technology." She adds that this is despite of the "mess" we're temporarily in - including huge job losses and plunging GDP.
After weeks of seeing the economic glass as more than half empty, administration officials, including President Obama himself, are out painting a more positive picture these days. The president says he's confident in the economy - that if we focus on the quote "fundamentally sound aspects of our economy" like the many outstanding companies, workers, innovation, etc. - we will make it through this rough time.
Nonetheless, just a week ago OMB director Peter Orszag said that "fundamentally, the economy is weak." And despite the optimism coming from the White House and Wall Street, there don't seem to be many signs that an end is near for the current recession. Fed Chairman Ben Bernanke suggests the recovery won't start until next year.
Here's my question to you: Is it a good idea for the Obama administration to say the economy is sound despite the worst recession since the Great Depression?
Interested to know which ones made it on air?