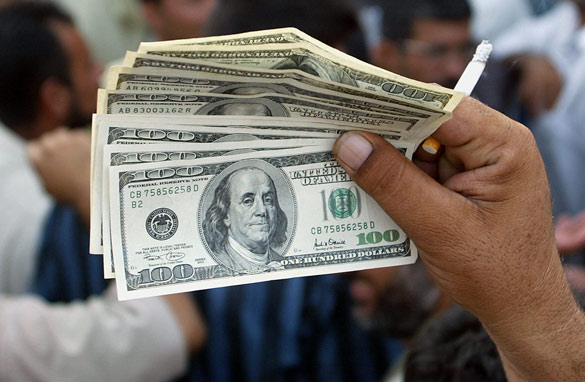 If you had extra money would you invest in the stock market? (PHOTO CREDIT: TIMOTHY A. CLARY/AFP/GETTY IMAGES)
From CNN's Jack Cafferty:
Despite the plunging stock market, a majority of Americans still think stocks are a good place to put their money for the long term.
A new Gallup Poll shows 53% of all adults and 67% of stock owners agree that stocks are a good long-term investment.
However, although most people say they back investing in the market in theory, actually buying in this down-market is a whole different story.
When stock owners were asked what they plan to do with their money in the next month, only 21% say they plan to buy more stocks. 73% say they plan to hold onto their stocks - but not buy any more right now.
It seems it will take more than bargain-basement share prices to lure investors back into the market. Stock prices are driven by corporate earnings, and until there is some indication that companies are going to start making money again, don't look for a turnaround on Wall Street.
Truth is, no one knows how long it will take for the stock market to recover, and so many people have the jitters, that they're just standing on the sidelines waiting. The market continues to take a beating in the last 2 weeks, the Dow Jones Industrial Average has lost more than 735 points. And this Gallup poll shows 20% of Americans think it will be at least 4 years before the market recovers.
Here's my question to you: If you suddenly came into extra money, would you invest it in the stock market?
Interested to know which ones made it on air?