From CNN's Jack Cafferty:
Part of President Obama's appeal during the election was his call for a new era of transparency, of shaking up the way things are done in Washington.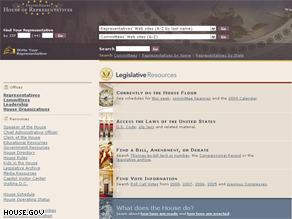 The 1,071 page bill was posted late last night on a congressional website.
But when you look at how his stimulus bill is moving through Congress, it sounds a whole lot like the way "old" Washington operated.
Late last night, the stimulus plan – all one-thousand seventy-one pages of it – was posted on a congressional web site. This gave lawmakers only a few hours to read it before voting. No one can read a thousand page document written by lawyers in just a few hours.
so the House passed the bill without having read it and the Senate is expected to do the same thing shortly. Almost $800 billion and nobody in Congress knows what's in there. That ought to help you to sleep well tonight.
The Democrats promised lawmakers and the public would have at least 48 hours to read the thing before the vote. They lied. Again.
Old fashioned politics. Wait until the last possible moment – President Obama wants this on his desk by Monday – and then cram it through.
As the AP puts it, the stimulus bill is clearly "the result of old-fashioned sausage-making", with pet projects coming to light that hadn't been included in the original bills.
Here's my question to you: What does a 1,000 page stimulus bill the public had virtually no chance to look at say about the new era of "government transparency"?
Interested to know which ones made it on air?