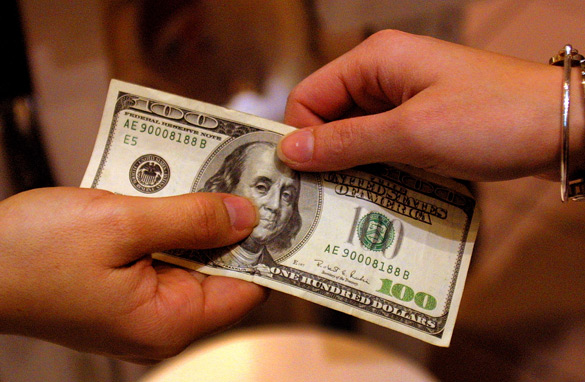 Are you a spender or a saver? (PHOTO CREDIT: GETTY IMAGES)
From CNN's Jack Cafferty:
With the economy in a tailspin, Americans are saving more. And while that's a good thing for Americans, believe it or not that's a bad thing for the economy.
We have gone from a negative savings rate a year ago to saving 3-point-6 percent of our income in December. That translates to 36 dollars saved for every one-thousand dollars of after tax income.
Although our current savings rate isn't a record high and is still lower than other countries, it's a lot higher than it's been. And therein lies the problem. Our economy relies on consumer spending for its mojo. Consumers drive two-thirds of our economy. If Americans aren't opening their wallets, the economy isn't going anywhere.
But as more people are laid off and family budgets are tightened, many understandably want to save more. Also, more Americans are saving more as they're seeing their access to credit cut off.
This is all a lot different from what we saw before the bottom fell out of the economy: the savings rate was at historic lows from 2005 through early in 2008, occasionally even falling below zero. Those were the days when a strong stock market and skyrocketing real estate prices led many to believe they had an endless supply of money- or certainly an endless supply of credit.
But those days are over, and we suddenly find ourselves in a rather strange position. Although it's better for your bottom line to save as much as you can, doing that might just prolong our economic woes.
Here's my question to you: If you come into extra money, will you spend it or save it?
Interested to know which ones made it on air?