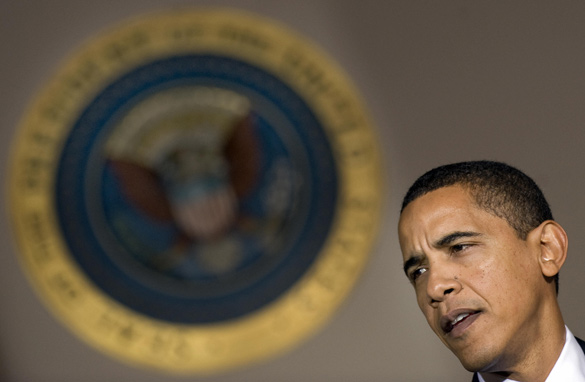 Questions about tax issues have now clouded three nominations. (PHOTO CREDIT: JIM WATSON/AFP/GETTY IMAGES)
From CNN's Jack Cafferty:
President Obama says he "screwed up" when it came to the nomination of Tom Daschle as Health and Human Services Secretary. No kidding.
Daschle dropped out after days of questioning about more than $100,000 in unpaid taxes. President Obama says it's important for his administration to send a message that there aren't two sets of rules when it comes to paying taxes - for prominent people and for ordinary folks. That might prompt one to ask, "Then why do you keep nominating people who haven't paid their taxes for high ranking positions in your administration?"
Questions about tax issues have now clouded three nominations. Besides Daschle, another top appointee, Nancy Killefer, pulled her name from consideration as chief White House Performance officer – because of unpaid taxes for a household employee. And then, of course, there was Treasury Secretary Timothy Geithner. He was eventually confirmed by the Senate – but only after days of scrutiny and numerous public apologies. The man who will now oversee the IRS failed to pay tens of thousands of dollars in taxes himself.
None of this is good news for the Obama administration. It opens up the White House to a lot of criticism from Republicans and on newspaper editorial pages. They say President Obama preaches one thing – ethics, responsibility, etc. – but practices another. It also raises serious questions about the administration's vetting process. Who keeps submitting the names of tax cheats for high-powered jobs in Obama's administration?
Here's my question to you: How does nominating three people who didn't pay their taxes affect President Obama's credibility?
Interested to know which ones made it on air?