FROM CNN's Jack Cafferty:
Reality is sinking in for President-elect Obama as he comes to terms with the fact that all of his campaign promises can't be accomplished right away, some of them not at all.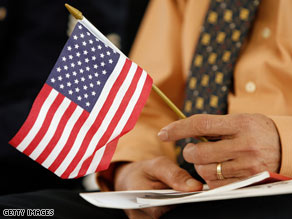 What are you willing to do?
It's a matter of priorities, political maneuvering and money.
The economic crisis is so serious that raising taxes on the wealthy, giving homeowners a 10% tax credit, and not running up debt for future generations are all going to have to wait, at least for now.
Obama is expected to be the President of change but at the moment things need fixing.
On the campaign trail, Obama said fixing the economy would be a priority. Since then the situation has gone from bad to worse.
The President-elect is desperately trying to get support for an emergency stimulus package before he's even sworn in.
President-elect Obama has made it clear that everyone must step up to the plate. He's asked Americans to, "embrace a new spirit of service, a new spirit of sacrifice."
Here's my question to you: President-elect Obama has called on us to make sacrifices for our country. What are you willing to do?
Interested to know which ones made it on air?