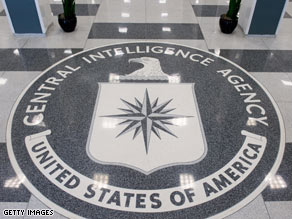 FROM CNN's Jack Cafferty:
President-elect Obama and his staff defended Obama's pick for CIA director yesterday. Word of the nomination apparently leaked before the transition team notified senior senators.
Senate Intelligence Committee Chair, Dianne Feinstein said she learned about it from the New York Times and made it very clear she was not happy about not being notified. Incoming Vice President Joe Biden called the lack of notification a mistake and today Feinstein said she plans to support Panetta's nomination.
But it's not just how it happened that's a problem. Leon Panetta is an outsider. Critics are quick to point out that he has no intelligence experience.
Obama was on damage control apologizing for not letting Feinstein know in advance. He said Panetta will change the practices at the CIA that have tarnished the agency. He also pointed out Panetta had to evaluate intelligence daily during his 2 years in the White House during the Clinton Administration.
Whether to pick someone from within the agency or an outsider for the post is not a new dilemma for an incoming President.
Many past CIA directors have risen through the ranks within the agency– but President Kennedy picked an outsider for the job, without spelling the end of the CIA.
Here's my question to you: Should the director of the CIA come from within the agency or be installed from outside?
Interested to know which ones made it on air?
Larry writes:
This is the time to have an outsider come in and clean house. Otherwise the code of silence will cover up those who supported torture and rendition. Besides, the intelligence professionals didn't cover themselves with glory under the Bush administration. Time for a change.
Jack writes:
Hasn't history taught us anything? Not another appointee from the Clinton era. Our intelligence agencies were neglected and ineffective then and will become impotent again.
John from Fort Collins, Colorado writes:
Leon Panetta has strong high level administration skills, and has experience dealing with intelligence reports on the presidential receiving end. Although he is an agency outsider, I think it would be tough to find an overall better qualified person for the job. The Obama transition team likely "forgot" to consult with Senator Feinstein on his appointment, figuring it was better to ask for forgiveness than for permission.
James writes:
We do not have the luxury of a new DCIA in need of training wheels. It will be the Porter Goss disaster all over again. Does the Obama administration consider anyone with experience as somehow tainted?
Judy from Exeter, California writes:
I like the idea of an outsider who can shake things up. So what if Feinstein got her ego in a knot. She's one of the incumbents that needs to be thrown out on her ear. As a California Democrat, I have voted against her in every election, and I will continue to do so.
Sam from Fairview, Texas writes:
We have to look at all this errant intelligence gathering that got us into a war in Iraq and Afghanistan to understand how beneficial an outsider just might be. We can not afford another intelligence mistake of that magnitude.
Terry from North Carolina writes:
I have some candidates for this position. These guys are great at covert operations. Eliot Spitzer, John Edwards and how about Bill Clinton?