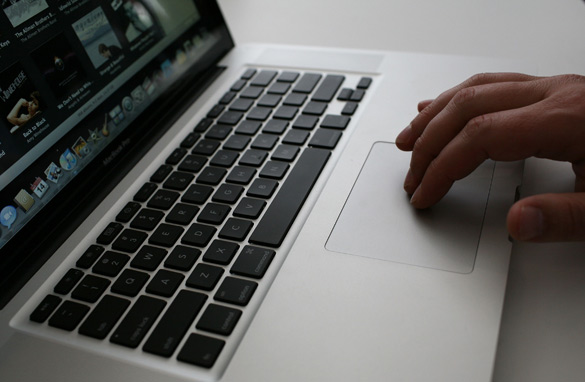 (PHOTO CREDIT: JUSTIN SULLIVAN/GETTY IMAGES)
FROM CNN's Jack Cafferty:
There's no denying that the internet has changed our lives. Information is just a click away and people get less sleep because they are logged on.
In fact, the internet is so popular that a lot of people prefer it to sex. Say what?
More than 2,000 adults were questioned in a survey by Harris Interactive. 46 percent of women said they'd rather give up sex for two weeks than give up internet access. Men, apparently, prefer sex a little more, only 30 percent were willing to practice abstinence versus losing their internet access.
But it's not just about sex - although without that hook we probably wouldn't have done this story. TV is loosing ground too... respondents said they'd be willing to give up two weeks of TV over one week of Internet use.
The survey was commissioned by microchip maker Intel to gauge America's reliance on the Internet. 87 percent of those questioned said the Internet saves them money - which could make the world wide web even more popular since we're in the midst of a recession and everyone is looking to save money any way they can.
Here's my question to you: Which would you be willing to give up for two weeks: sex or the Internet?
Interested to know which ones made it on air?