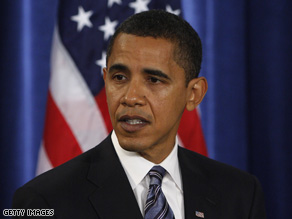 Apparently, the world is rapidly running out of time to curb global warming. There is a sense among many in the scientific community that global warming is accelerating and becoming a crisis much earlier than expected.
After a meeting with former Vice President and Nobel Peace Prize winner Al Gore last week, President-elect Barack Obama said, "the time for delay is over, the time for denial is over." He went on to say that global warming is a matter of urgency and national security.
Arctic ice is melting so fast that some scientists predict the Arctic waters won't have any ice left during the summer of 2013. Some species are becoming extinct, carbon dioxide levels are already exceeding safe limits, according to some scientists, and the list goes on. What was predicted to be years and years away is now apparently just around the corner.
But in the midst of an economic crisis there may be limitations to Obama's urgent actions. And he has to get Congress to sign on too.
Here's my question to you: Where does global warming stand on President-elect Obama's priority list?