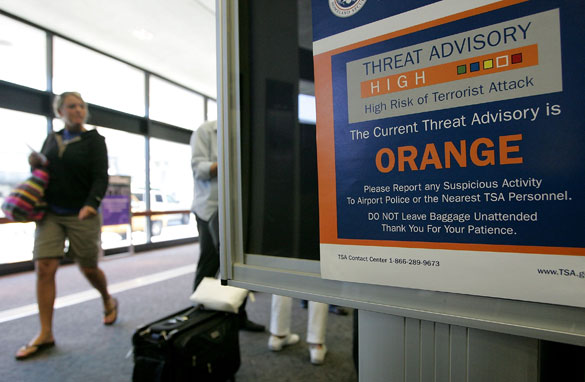 (PHOTO CREDIT: GETTY IMAGES)
FROM CNN's Jack Cafferty:
President-Elect Barack Obama has been warned of a "huge threat" from al Qaeda by intelligence leaders in the U.S. and abroad. He told 60 Minutes' Steve Kroft last night that since terrorists could try to attack the U.S. during his White House transition, putting together his national security team is a top priority.
And it should be. The presidential transition period is prime time for terrorists. In 1993, just a little more than a month after President Bill Clinton took office, there was the first attack by al Qaeda on the World Trade Center. In 2001, during President George W. Bush's first year, we had 9/11.
The director of the CIA, Michael Hayden, said last week that al Qaeda is strengthening its hub in the Pakistani mountains and building ties with militant groups in Europe and Africa.
The president-elect told 60 Minutes that stamping out al Qaeda was also atop his to-do list and capturing or killing Osama bin Laden is a critical aspect of that plan.
Here's my question to you: How concerned are you about another terrorist attack?
Interested to know which ones made it on air?